Episode two of SARE's "What is Sustainable Agriculture" animation series illustrates how producers can use cover crops to improve productivity and sustainability. "Cover Crops and Soil Health" outlines how cover crops can build soil structure, protect water quality, suppress pests and improve a farm's bottom line.
Dig Deeper: Cover Crops and Soil Health
Information for farmers, ranchers, educators and researchers who are seeking to use cover crops to improve soil health and farm management.
Stories from the Field
Here are some of the ways SARE grantees are improving farm and ranch sustainability with cover crops.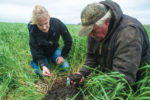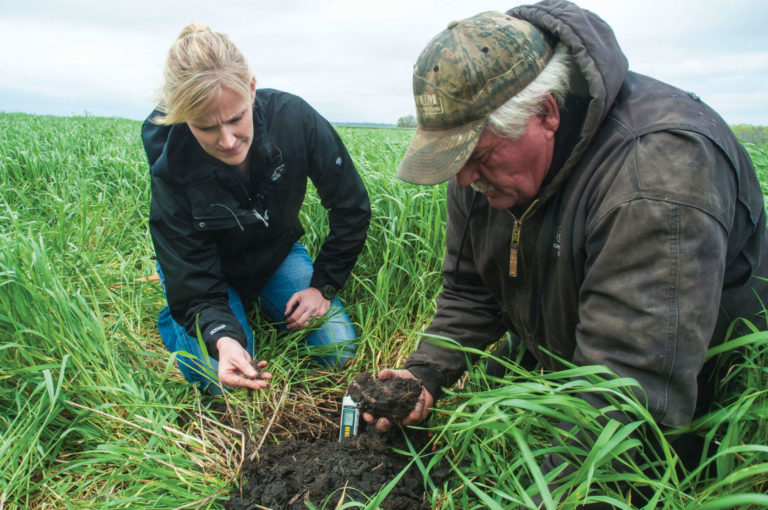 North Dakota Farmers Pursue Soil Stewardship Through Cover Crops
" "We are building a soil health network of farmers, scientists, consultants, state organizations, industry and Extension." Abbey Wick, North Dakota State University " THE CHALLENGE The practice of planting a cover crop holds many opportunities for farmers. Cover crops can build soil health, curb erosion, control weeds, improve water and nutrient management, and increase…


Cover Crop Innovators Video Series
Short videos of innovative farmers improving production and conserving soil with cover crops.
Resources and Learning
Browse all of SARE's resources on cover crops. Examples include: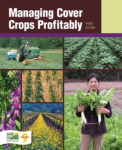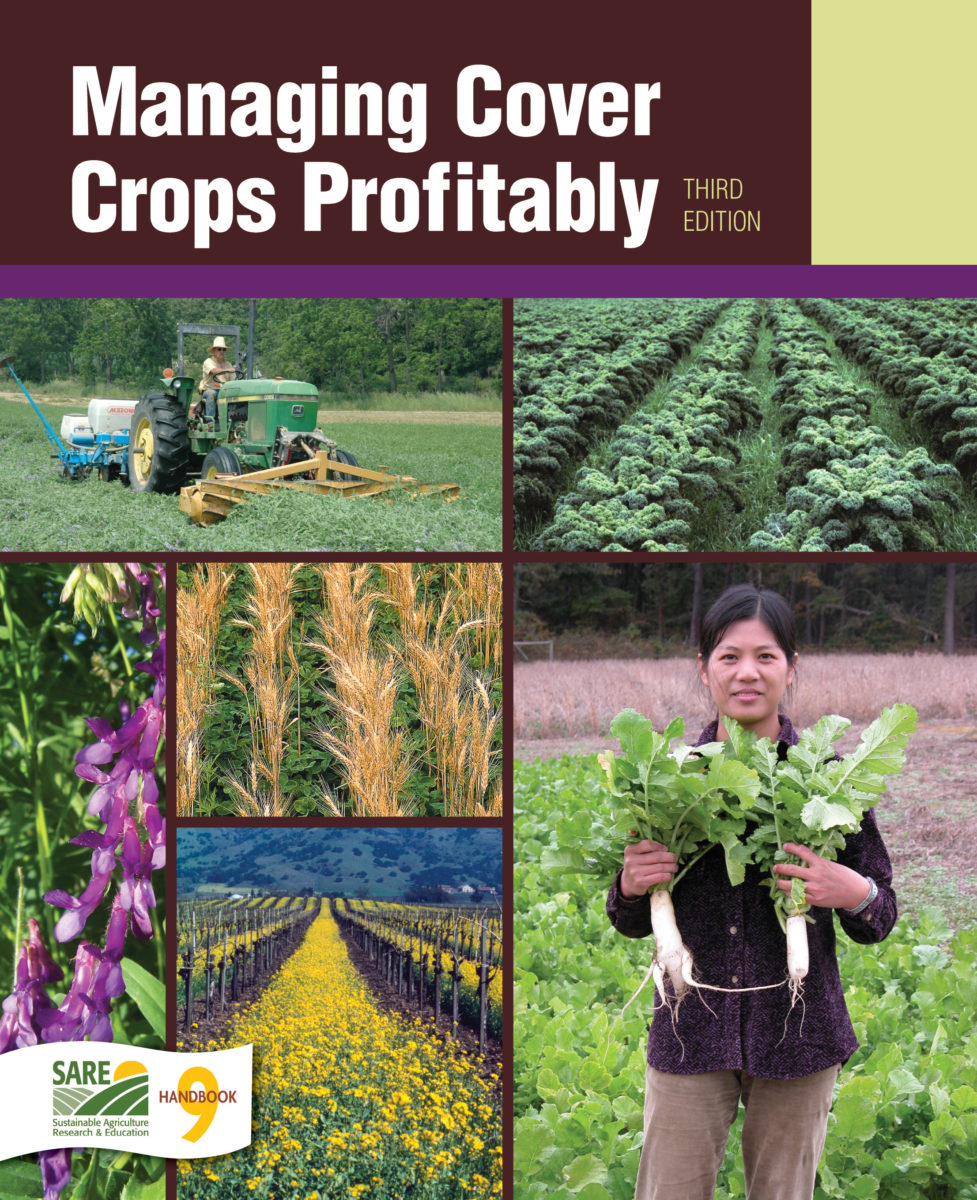 Managing Cover Crops Profitably, 3rd Edition
Managing Cover Crops Profitably explores how and why cover crops work and provides all the information needed to build cover crops into any farming operation.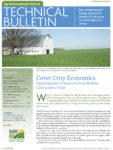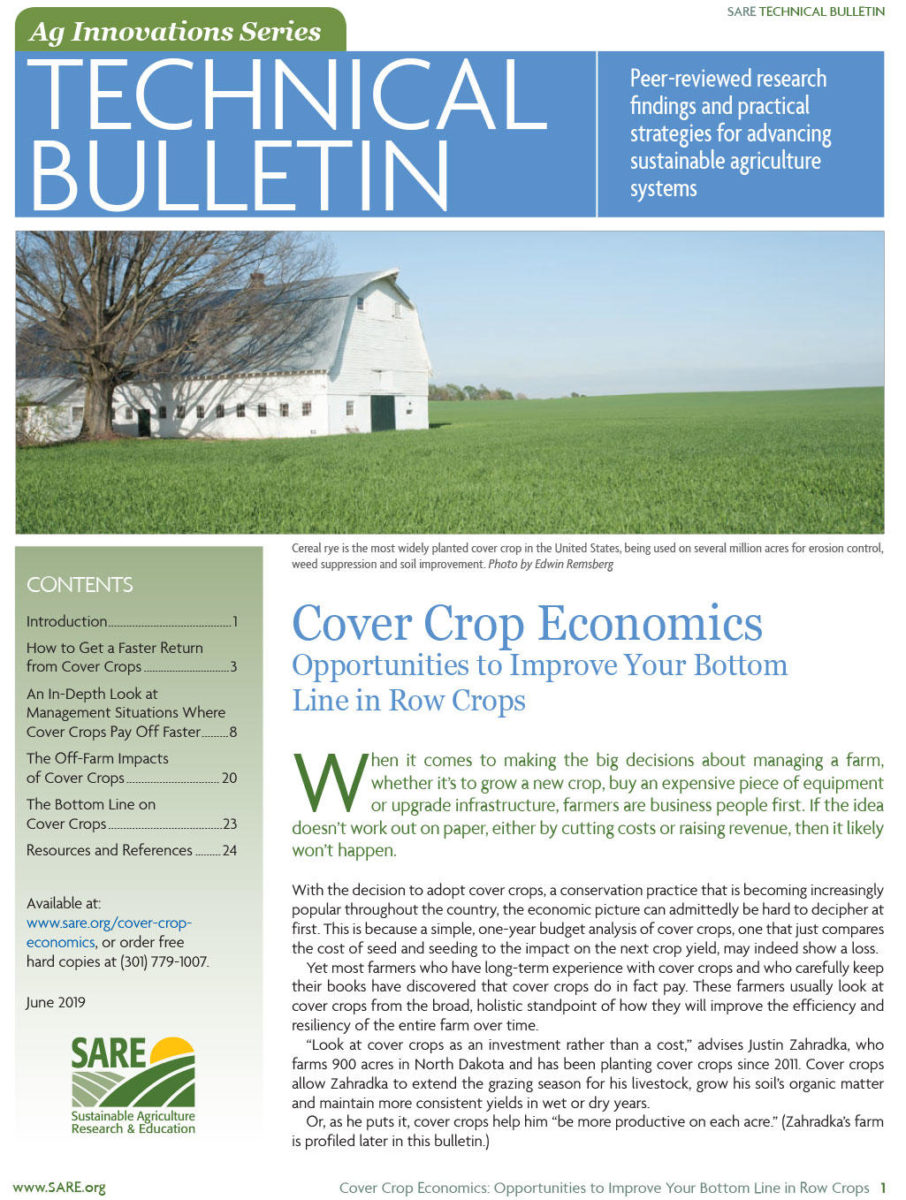 Cover Crop Economics
Cover crops can build soil health, control weeds, conserve moisture, provide grazing opportunities and more. But when do they start to pay for themselves? This analysis looks at the economics behind different management scenarios to determine if cover crops are likely to improve profitability in one, three or five years of use in corn and soybean rotations. 
Cover Crop Adoption by the Numbers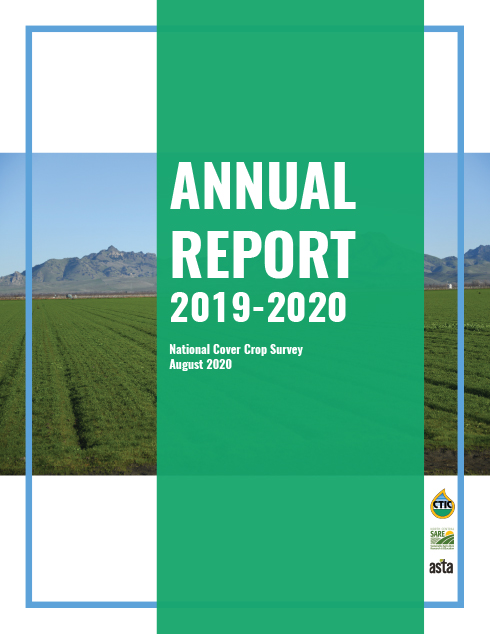 The National Cover Crop Survey provides unique insights into farmers' experiences with cover crops—what cover crops they plant, how they manage cover crops and what challenges and benefits they've seen.
2019-2020 Survey: report (PDF)
2016-2017 Survey: report (PDF)
2015-2016 Survey: report (PDF)
2014-2015 Survey: report (PDF)
2013-2014 Survey: report (PDF)
2012-2013 Survey: report (PDF)
(This survey was not conducted in 2018-2019.)