Many organic and conventional farmers are seeking ways to eliminate or reduce their use of synthetic herbicides. Understanding weeds is the first step towards managing them efficiently and ecologically. Now, two new videos in SARE's Manage Weeds on Your Farm series explore organic almond grove weed control on Burroughs Family Farm's 1,200-acre orchard in Denair, Calif.
In Ecological Weed Management at Burroughs Family Orchards, Benina Montes, who manages the property with her parents, shares how consistent vegetative cover paired with seasonal sheep grazing is used to provide effective almond orchard weed control. From late fall to mid spring, sheep are rotated through the orchards to reduce vegetative cover. Flame weeding suppresses ungrazed grasses and cleans the strips underneath the trees prior to harvest. Grazing both improves soil and provides a salable product: lambs. It also means they mow fewer times in a season.
At this point, Montes views the system more as pasture management than as weed control. "I think we've done a good job of thinking outside the box, coming up with tools that are doable on a large scale and make economic sense," she says.
The second new video, Soil Health at Burroughs Family Orchards, explores the orchard's regenerative soil improvement practices. "Ground cover has helped us dramatically," says farm manager Nick Hibma. "When we do get rain, the grass and root system helps hold the water." A diversified cover crop mix of mustard, clover, peas and vetch provides spring blooms that support the pollinators that are essential to California almonds. Triticale or forages are seeded at a heavier rate in areas requiring additional cover to improve soil and increase water retention.
All videos in this series may be used with attribution for fair use purposes. Other producers featured in the series include: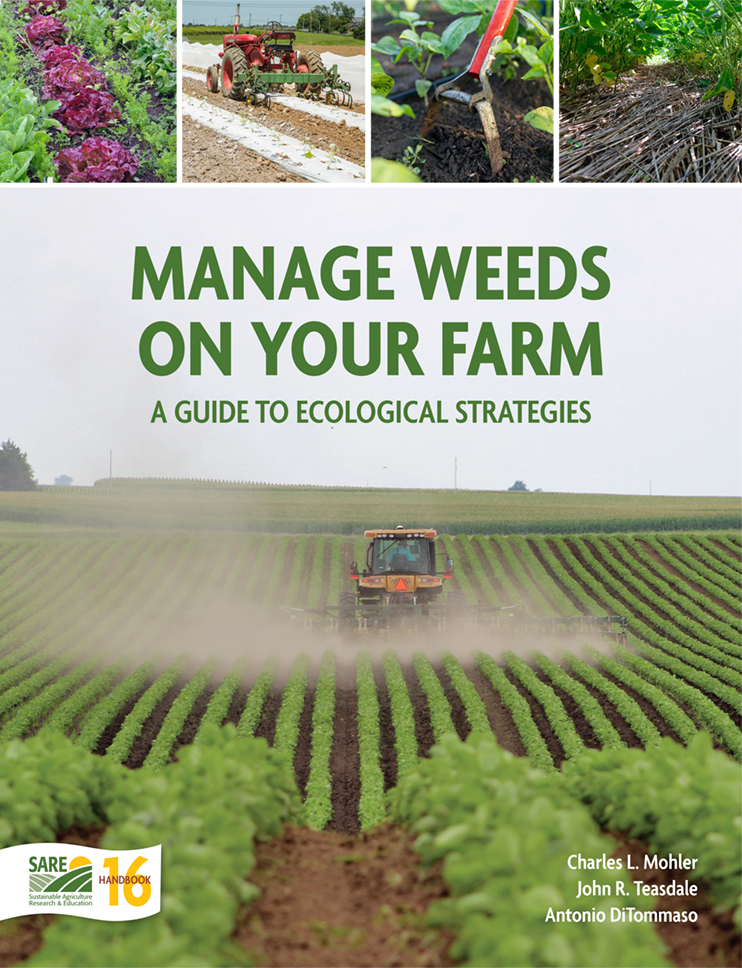 The Manage Weeds on Your Farm Video Series is a companion to SARE's Manage Weeds on Your Farm, a definitive guide to understanding agricultural weeds and how to manage them efficiently, effectively and ecologically. Manage Weeds on Your Farm shows you how to outsmart your weeds by identifying the right tactic for the right weed at the right time, which will reduce as much as possible the labor required, while ensuring your weeds don't impact crop yields. Download your free copy or order it in print today at www.sare.org/weeds.