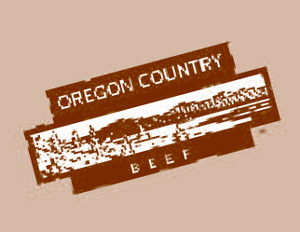 OREGON NATURAL BEEF
There were two pioneers in the direct marketing beef business: Mel Coleman of Coleman Beef, and Doc and Connie Hatfield of Oregon Natural Beef. Mel basically modeled his production system after the conventional market and had mixed results (for a more detailed analysis, read his book Riding the Higher Range). The Hatfields, however, truly blazed their own trail.
In a nutshell, they created a cooperative of producers who promise a certain number of cattle during different parts of the year. These cattle are then fed out and slaughtered, with the owner retaining ownership. At slaughter, the slaughter house buys the beef for conventional prices, but stores the beef separately from their conventional beef. The Hatfields then get on the phone to their clients and take orders for that week. With orders in hand, they then buy back as much of their beef as demand will allow from the processing facility. Then they pay the producer a premium for the amount of beef they were able to sell.
The nice part of this model is that there is a steady supply of fresh beef and a guaranteed sale. At the very least, you'd get what you would have gotten by selling your cattle conventionally. Finally, it makes producers more conscious of the product they offer.
STRENGTH: Year-round production, guaranteed sale
WEAKNESS: High production/start-up cost