While much national attention has been focused on the mega-million-gallon ethanol and biodiesel plants sprouting across the country, on-farm biofuel production facilities run by farmers for farmers, and by small businesses, are also taking root.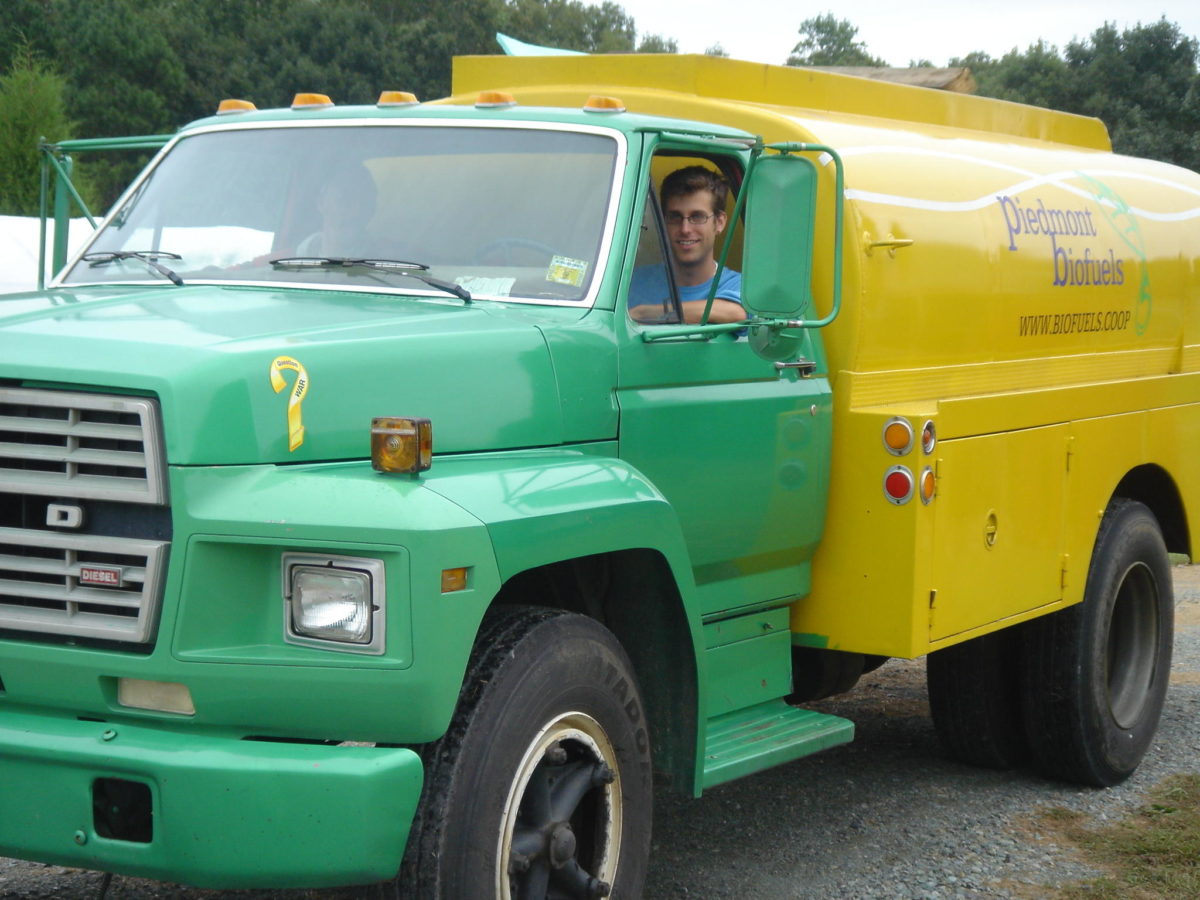 "In the Northeast, we are trying to develop community-scale fuel systems that minimize infrastructure costs and transportation requirements, while using raw products that can be sustainably grown by local farmers, providing them a fair and stable return," said Vern Grubinger, Extension specialist for the University of Vermont and Northeast SARE coordinator.
At State Line Farm in Shaftsbury, Vt., SARE grant recipient John Williamson is attempting to create such a model. Williamson began by making biodiesel from waste vegetable oil. He has since constructed a passive solar facility on his 110-acre farm to process locally grown oilseed crops, such as sunflower, canola and mustard, into biodiesel. He also grows sweet sorghum to distill into ethanol with the eventual goal of producing all of the alcohol needed for biodiesel production. Williamson strives for a closed-loop system that when fully operational, could have an annual production capacity of 100,000 gallons of biodiesel, and will produce a valuable by-product: tons of seed meal for sale as animal feed.
"These systems have great potential," added Grubinger. "But the devil is in the details. We're still learning how to grow, harvest and process crops that have not been traditionally grown here, and we're also figuring out the regulatory and market issues. Pioneers such as State Line Farm are laying the groundwork for survival of small-scale farms when the time comes that fuel costs a whole lot more."
In North Carolina, a small group of backyard biofuel brewers are pioneering an attempt to scale up community-based and financially viable sustainable fuel operations. For many years, the cooperative resisted expanding their highly successful operation. When an old chemical factory became available outside Pittsboro, however, members of the Piedmont Biofuels Cooperative took it over to launch Piedmont Biofuels Industrial, a private company. They raised $1 million and hired contractors to convert the factory. Only six months after opening, the plant reached its production target of 80,000 to 100,000 gallons per month, which still isn't enough to meet growing demand.
Piedmont Biofuels Industrial hopes to demonstrate that "distributed" biofuel centers — ones that gather, process and sell feedstocks locally — are economically viable. The plant only uses local soybeans and chicken fat as its main feedstocks, although it can use any oil. Its goal is to obtain all feedstocks from within a 100-mile radius, because biomass is heavy and expensive to transport. Piedmont's principal buyers are school districts that use the fuel for transportation, county governments, municipalities and petroleum distributors who blend the fuel with petro-diesel. The plant has its own delivery trucks and is also equipped with a full terminal to allow 18 wheelers to pick up the fuel on site.
The facility itself is a model of energy sustainability: Solar panels across the rooftop pre-heat water needed for washing the biodiesel. After the fuel has been processed, it's stored in a solar-heated tank until shipped.