The educational materials listed on this page are about Green Manures.
Green manure plants are cover crops that are turned into the soil before they mature. Green manure crops, sometimes called green cover or green compost, are grown to suppress weeds and improve soil quality for the production of cash crops. In some permaculture systems, green manures are used for green mulch. Green manuring adds organic matter, nitrogen and other key nutrients as part of sustainable soil management plan. Green manures, along with other organic manures, can play an important role in sustainable crop rotations and soil fertility management. Green manure seeds are available from a wide range of seed dealers. Key practices include organic fertilizers, living mulches, permaculture, nutrient cycling, continuous cropping and cover crops.
The Cover Crop Topic Room can help you learn more about green manure by uncovering the various benefits that cover crops can have on soil fertility and soil management. Another resource to help farmers understand green manure and cover crops is SARE's book Building Soils for Better Crops. This book lays the foundation for understanding soil fertility, soil structure, and overall soil management, and includes alternative cover crops like green manures. SARE's Crop Rotation on Organic Farms A Planning Manual is a resource for farmers looking to integrate crop rotation into their operation in a sustainable way to enhance organic matter through green manures.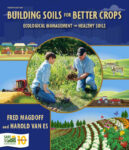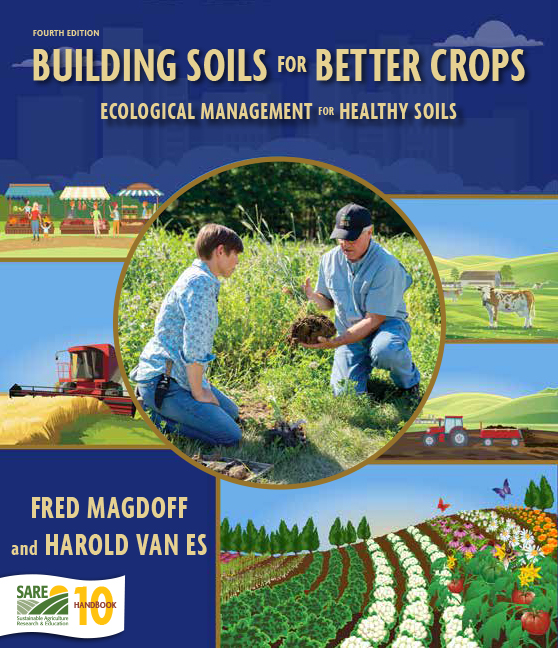 Updated Building Soils for Better Crops Focuses on Soil Health Fundamentals
SARE's newest book, the fourth edition of Building Soils for Better Crops, provides rich detail on ecologically sound practices for developing and maintaining healthy soils. It is a must-read for farmers, educators and students alike.