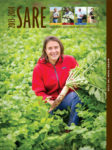 SARE Biennial Reports
SARE's biennial reports include colorful snapshots of how SARE grantees across the country are changing American agriculture through innovations that improve profitability, productivity, community and environmental stewardship.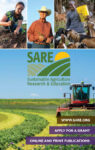 SARE Brochure
A free-to-order catalog/brochure that includes information about SARE, our grant programs, and our printed and online resources.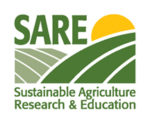 SARE Logos
Logos in various file formats along with usage guidelines.
The post id 74230 does not exist on www.sare.org.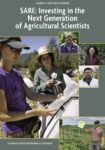 Investing in the Next Generation of Agricultural Scientists
Sustainable solutions to today's agricultural challenges arise when scientists, educators and producers work together to test theories in real-world, on-farm situations. For this approach itself to be sustainable, there must be opportunities for the next generation of agricultural scientists to use collaborative, applied research to address the real-world needs of farmers and ranchers. The SARE Graduate Student grant program is one such opportunity—since 2000, the program has supported the work of 600 master's and Ph.D. students.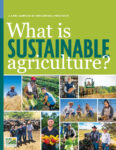 What is Sustainable Agriculture?
This award-winning report provides a sampler of best practices in sustainable agriculture—from marketing and community vitality to cover crops and grazing—as well as eight profiles of producers, educators and researchers who have successfully implemented them.
The post id 74328 does not exist on www.sare.org.
¿Qué es la Agricultura Sustentable?
Qué puede haver para que su finca o rancho sea más sustentable? No hay una respuesta simple, pero la serie de animación de 8 episodios de SARE "Qué es la agricultura sostenible" destaca algunas prácticas comunes usadas por productores en todo el país para mejorar la rentabilidad, calidad de vida y el manejo ambiental.