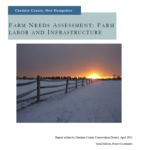 Cheshire Labor and Infrastructure Needs Assessment
Research in Cheshire County, NH to determine how to promote the economic viability of local farmers.
Mount Pleasant Local Food and Farm Assessment
An assessment of the needs and opportunities associated with developing a regional food system.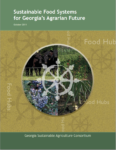 Sustainable Food Systems for Georgia's Agrarian Future
This report analyzes the need for food hubs in Georgia to help facilitate a regional food system.