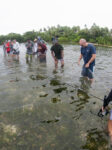 Understanding and Measuring Social Sustainability
This SARE brief defines social sustainability and illustrates how it can be addressed more clearly in SARE projects. Sample projects and quality of life indicators are provided to help grant-seekers and reviewers think broadly about understanding, measuring and describing the social impacts of research and education projects.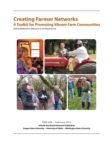 Creating Farmer Networks: A Toolkit for Promoting Vibrant Farm Communities
This toolkit provides information and resources needed to create a successful farmer network. It is intended for farmers, extension agents, community organizers, and other agricultural professionals.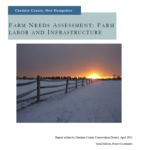 Cheshire Labor and Infrastructure Needs Assessment
Research in Cheshire County, NH to determine how to promote the economic viability of local farmers.