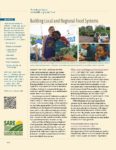 Farm to Table: Building Local and Regional Food Systems
More and more, farmers, ranchers, ag professionals, community organizers and others are striving to reconfigure the nation's food system so more value stays in food-producing communities.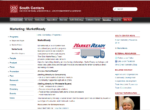 MarketReady Educational Resources
MarketReady prepares food producers to sell directly to consumers and wholesale buyers.

The New American Farmer, 2nd Edition
Hailing from small vegetable farms, cattle ranches and grain farms covering thousands of acres, the producers in The New American Farmer, 2nd edition have embraced new sustainable approaches to agriculture.