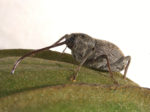 Biological Control of Pecan Weevils in the Southeast
This fact sheet provides an alternative control strategy for pecan growers who, for a variety of reasons, find conventional spraying of insecticides unsuitable. This includes organic growers, and owners of dooryard trees, small orchards and commercial orchards who have concerns regarding spray drift.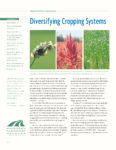 Diversifying Cropping Systems
This bulletin describes some of the many agronomic crop alternatives to use in rotations, with plentiful examples of on-farm successes.