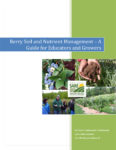 Berry Soil and Nutrient Management Guide for Educators and Growers
This manual has been designed as a comprehensive guide for educators and commercial berry growers interested in improving berry crop soil and nutrient management.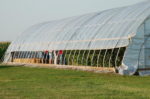 2003 High Tunnel Production Manual
A 17-chapter season extension manual covering commercial hoop house and high tunnel production of vegetables, berries and cut flowers. For purchase only.