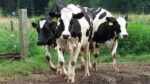 Sustainable 12 Aprils Dairy Grazing
When rising feed costs threatened to put his once-successful confined feeding dairy out of business, Tom Trantham made the switch to a pasture-based rotational grazing system, and now his operation has never been stronger.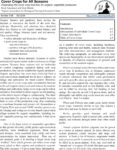 Cover Crops for All Seasons
This Virginia Association for Biological Farming information sheet provides research-based information on a cover crop "toolbox" from which growers can select cover crops most suited to their regions and production systems.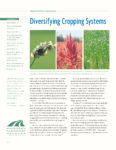 Diversifying Cropping Systems
This bulletin describes some of the many agronomic crop alternatives to use in rotations, with plentiful examples of on-farm successes.