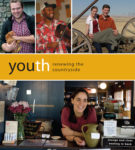 Youth Renewing the Countryside
This full-color book profiles 50 inspiring young people—one from every state—who are revitalizing rural America with new enterprises.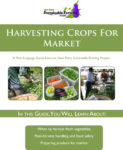 Harvesting Crops for Market
This plain language guide has information on when to harvest vegetables, how to prepare produce for harvest, and safe handling of produce after harvest.

The New American Farmer, 2nd Edition
Hailing from small vegetable farms, cattle ranches and grain farms covering thousands of acres, the producers in The New American Farmer, 2nd edition have embraced new sustainable approaches to agriculture.