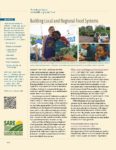 Farm to Table: Building Local and Regional Food Systems
More and more, farmers, ranchers, ag professionals, community organizers and others are striving to reconfigure the nation's food system so more value stays in food-producing communities.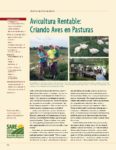 Avicultura Rentable
Avicultura Rentable: Criando Aves en Pasturas es una guía que incluye experiencias de agricultores  y lo último en investigación para criar pollos y pavos usando corrales, cercos portátiles y pasturas.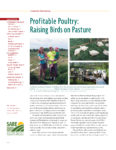 Profitable Poultry
Profitable Poultry: Raising Birds on Pasture features farmer experiences plus the latest research in a guide to raising chickens and turkeys using pens, movable fencing and pastures.