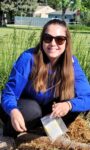 SARE Fellows Examine Sustainable Range Management
After a two-year hiatus due to the COVID-19 pandemic, SARE Fellows recently reconvened to examine sustainable practices used in five crop and livestock production systems in Wyoming's Bighorn Mountains.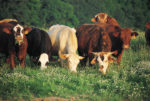 Alternative Continuous-Cover Dairy Forage System for Profitability, Flexibility and Soil Health
In a SARE-funded study in New York, a team of farmers, researchers and consultants addressed economic, labor and weather constraints in dairy farm rotations by developing an alternative forage cropping system with multiple options to produce high-quality forages. This system produces forage with yields comparable to traditional cropping systems, and is based on soil health management.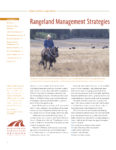 Rangeland Management Strategies
Features innovative SARE-funded research on creating and sustaining a healthy range.