SARE: ADVANCING OPPORTUNITIES FOR BEGINNING FARMERS
Nebraska is growing farmers: There were over 8,000 beginning farmers in the state in 2012, according to the USDA Census of Agriculture. However, beginning farmers face immense challenges and their failure rate is high, so support programs like the Community Crops farmer incubator program can prove critical to their success—whether that means they stay on as farmers or exit without having over-invested.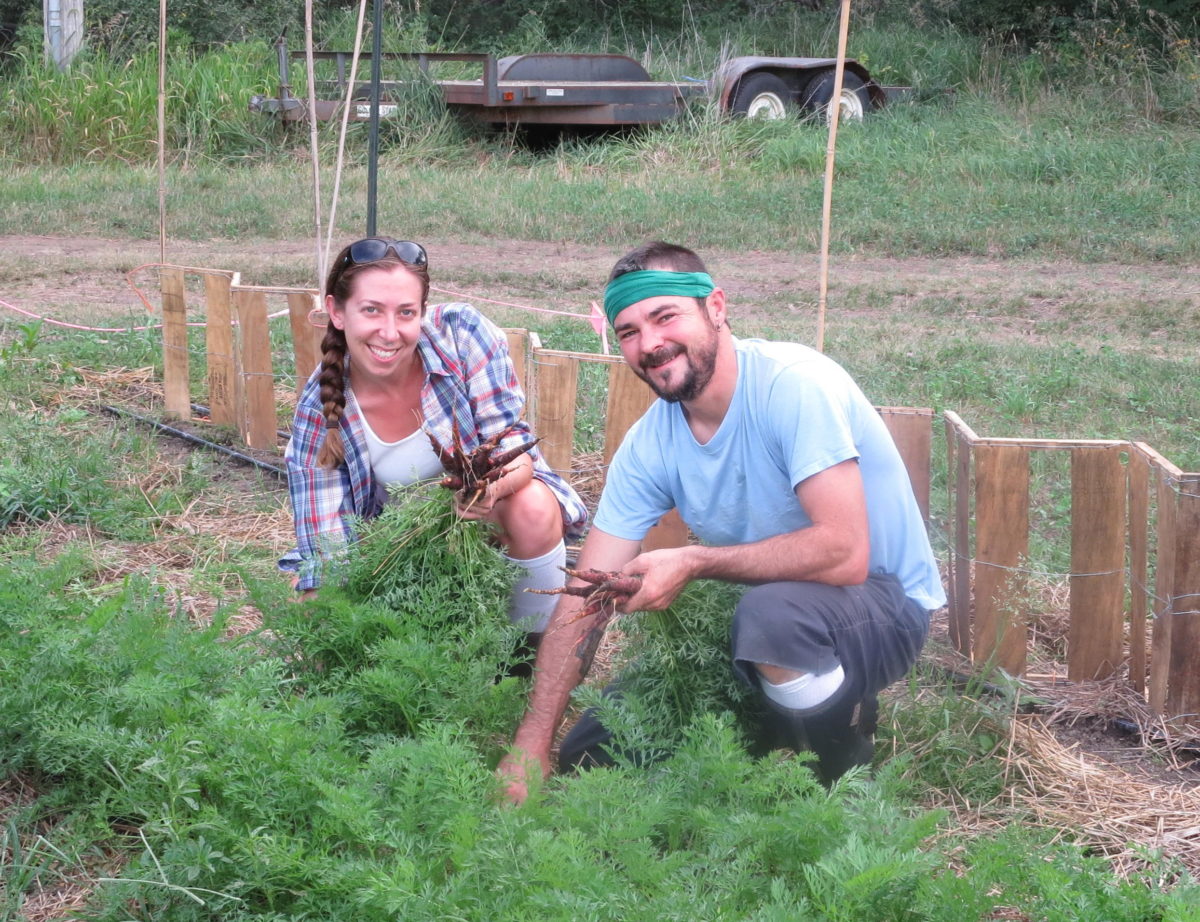 Community Crops received SARE grants in 2007 and 2011 to create a training program for small-scale, immigrant and limited-resource farmers in Lincoln, Neb. The funding helped increase the program's outreach to a larger number of participants, who attended field days and workshops on business skills and marketing. During the three-year period covered by Community Crops' more recent grant, 10 participants became farmers, while five did not.
The program also provides participants land and equipment to help them "figure out if this is something they want to do long term before they go and invest a lot of money," says Community Crops Director Ingrid Kirst.
"Farming isn't for everyone," Kirst says. "We realized that if someone decides not to be involved in farming after two years, it really is a success. That's a perfectly fine answer."
New farmer Nicole Saville runs a community-supported herbalism business with her husband out of their half-acre plot at Community Crops. "We honestly would not be in our second year of business if it weren't for the program," she says. "We would never have found land on our own, we wouldn't have access to the resources that we do now, and we wouldn't have the training."
When third-year farmer Brian Shaw leaves Community Crops, he plans to expand his business to a diverse, five-acre operation. "Anyone can farm. The tricky part is the business end of it," says Shaw. "The alternative is leasing land, buying equipment and giving it a shot. Community Crops takes that gamble out of it."
Shaw has developed strong marketing skills through being enrolled in the program and already has rapport with restaurants and stores that he will sell to when he is on his own.
The program reaches out to many minorities, immigrants and refugees in Lincoln. Kirst says that Community Crops often engages with people who were farmers in their home country and want to see if they can build a viable career farming in Nebraska. Working with such diverse groups can be a challenge, she says, but it has helped mold the program into what it is today. Community Crops provides translated materials and interpreters, and staff work with USDA and Extension to help them improve their outreach so that it is applicable to a diverse, limited-resource farming demographic.
SARE funding has helped Community Crops continue to improve and modify the program to make it more useful for farmers. For example, staff have come to recognize the importance of one-on-one training, so during their 2011 SARE grant they committed to visiting participating farms to provide training tailored to their diverse, unique needs. Understanding beginning farmers' needs and providing them with tools and knowledge has created a program that produces successful results, whether participants decide to stay in farming or not.
For more information, see the project reports for grants LNC07-286 and LNC11-333.
Free Resources!
SARE books: The companion business planning guides, Building a Sustainable Business and Organic Transition (free download or order in hard copy).
SARE topic room: Farm to Table: Building Local and Regional Food Systems. Find dozens of free educational materials in this one-stop shop.
Conduct topical searches of hundreds of educational resources, including resources for beginning farmers.