Read how past and current Fellows' experiences are shaping their knowledge of sustainable agriculture. Also find Fellows program information and biographies of past Fellows.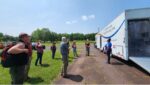 Virginia Hosts National SARE Fellows Tour and Training
The sustainability of farms and food-related businesses can be affected by many agricultural, social, ecological, financial, and cultural factors and issues that can vary from state to state and from region to region. These issues range from market access and development needs to production challenges, lack of food system infrastructure such as aggregation and processing, […]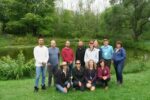 Northeast Region Hosts SARE Fellows Trip
A group of agricultural service providers from across the country met last month in Ithaca, NY, for a biannual tour program which highlights the unique features and deep-rooted connections of farms in each of the four SARE regions. The SARE Fellows program offers participants the opportunity to, over the course of two years, learn in-person […]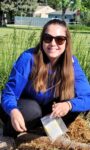 SARE Fellows Examine Sustainable Range Management
After a two-year hiatus due to the COVID-19 pandemic, SARE Fellows recently reconvened to examine sustainable practices used in five crop and livestock production systems in Wyoming's Bighorn Mountains.
SARE Fellows Tour Sustainability in North Carolina
SARE Fellows Tour Sustainability in North Carolina RALEIGH, North Carolina – Organic sweet potatoes are in high demand in North Carolina, but growers face two major hurdles: weeds and wireworms. North Carolina State University researchers think cover crops might be a solution, and that would make third generation farmer Kelvin Bass a happy man. "I'm tremendously […]


SARE/NACAA Fellows come to New Hampshire
Each year the National Association of County Agricultural Agents and SARE select four members—one from each region—as SARE Fellows. Over two years, the Fellows travel to each of the SARE regions to learn about sustainable agriculture and enhance their work with farmers.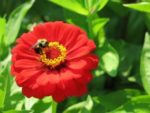 Reflections of a SARE Fellow
The 2014-2016 cadre of SARE Fellows visited numerous farms in Arkansas, Nebraska, Idaho, and West Virginia to study sustainable agricultural practices. The Fellows themselves were from Florida, Maine, Missouri, and Washington; they overlapped with eight other Fellows who were either starting or ending their two-year study period. The various locations visited, diverse enterprises studied, and range […]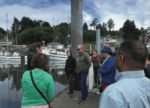 SARE Fellows Visit Oregon
Every year since 2007, USDA's Sustainable Agriculture Research and Extension program (SARE) and the National Association of County Agriculture Agents (NACAA) has offered a national Fellows program. The program is designed for Extension faculty who are interested in learning more about sustainable agriculture in different parts of the country. Eight Fellows, two from each of […]
The post id 73928 does not exist on www.sare.org.
SARE/NACAA Fellows Visit the Cornhusker State
Nebraska's landscape is one of distant horizons, rolling plains, sandy hills, and acre after acre of agriculture. In a state where ninety-three percent of the state's land is in production agriculture, cattle ranches span thousands of acres, and local food systems are on the rise, learning opportunities abounded for a group of educators like the […]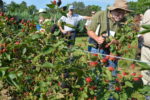 Lessons Learned During SARE/NACAA Fellows Tour
LITTLE ROCK, Arkansas – Central Arkansas was the location for the spring 2015 tour for the SARE/NACAA Sustainable Agriculture Fellows program, where Cooperative Extension agents from across the country spent several days learning more about sustainable agriculture concepts. The program, sponsored by Sustainable Agriculture Research and Education (SARE) and the National Association of County Agricultural Agents […]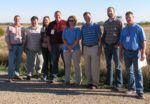 Fellows Program Gives Extension Agents Insight into Sustaining Iowa's Agriculture
  This fall, eight Cooperative Extension agents from around the United States were given a unique training opportunity in Iowa that enhanced their understanding of sustainable agriculture and gave them in-depth exposure to agricultural innovation. The Sustainable Agriculture Fellows program provides Extension Agents from diverse backgrounds with hands-on experience in sustainable agriculture while offering meaningful […]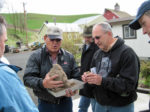 Testimonials from Past Fellows
Each year, four Extension agents are selected to participate in the SARE/NACAA Sustainable Agriculture Fellows program. The following are reflections from a few Fellows on their experiences in the program.