National Cover Crop Survey Reports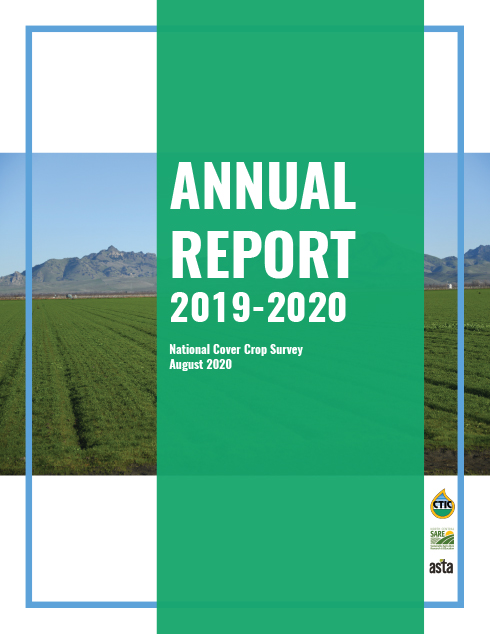 From increasing yield to improving soil health, find out why farmers use cover crops. Since 2012, SARE, CTIC and other partner organizations have conducted a national survey of farmers on their experiences with cover crops.
2019-2020 Survey: report (PDF)
2016-2017 Survey: report (PDF)
2015-2016 Survey: report (PDF)
2014-2015 Survey: report (PDF)
2013-2014 Survey: report (PDF)
2012-2013 Survey: report (PDF)
(This survey was not conducted in 2018-2019.)
The cover crop survey is conducted by the Conservation Technology Information Center (CTIC) in conjunction with SARE and the American Seed Trade Association (ASTA). Sponsors within ASTA include Agassiz Seed, Ampac Seed Company, Beck's Hybrids, Grassland Oregon, Green Cover Seed, La Crosse Seeds, Mountain View Seeds, ProHarvest Seeds and Seedway.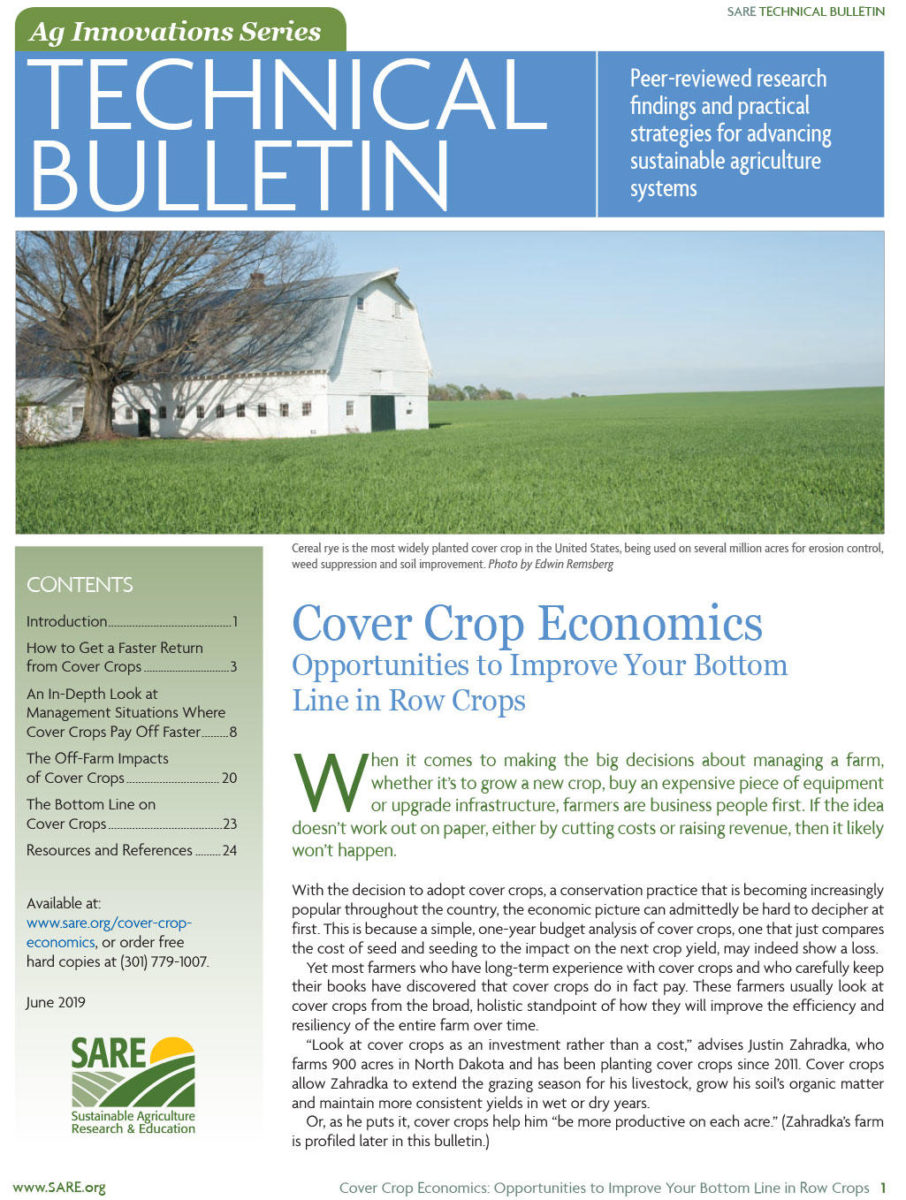 The Economics of Cover Crops
In addition, data from these surveys formed the basis of an economic analysis of cover crops to help farmers determine when cover crops begin to pay off in different management situations. This analysis is presented in the bulletin Cover Crop Economics: Opportunities to Improve Your Bottom Line in Row Crops.