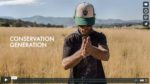 Conservation Generation
The Colorado River irrigates 15 percent of the nation's crops, making the conservation efforts of Western producers crucial to the American food system. Conservation Generation is a new short film by the National Young Farmers Coalition (NYFC) about four young farmers and ranchers in the arid West who are committed to conservation practices that conserve water and promote soil health.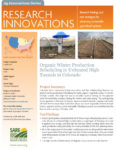 Organic Winter Production Scheduling in Unheated High Tunnels in Colorado
Colorado State University researchers and five farmers explored winter production scheduling for optimal yields of hardy organic vegetable crops in unheated high tunnels.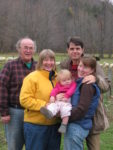 Agritourism Training Materials
This curriculum was designed to provide detailed training resources for agricultural professionals and farmers interested in expanding their income sources and entering the agritourism industry.