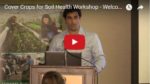 Cover Crops for Soil Health Workshop
All session recordings and slide presentations from this three-day professional development workshop are available online. Hosted by Northeast SARE and Delaware State University in March 2016, this event addressed the latest research on the benefits and successful management of cover crops in grain, vegetable and animal production systems.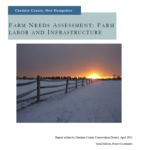 Cheshire Labor and Infrastructure Needs Assessment
Research in Cheshire County, NH to determine how to promote the economic viability of local farmers.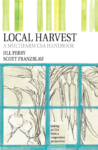 Local Harvest
Local Harvest: A Multifarm CSA Handbook offers straightforward guidance on cooperative marketing, an innovative practice that is helping CSAs stay strong and viable over the long term.