Innovative SARE-funded research in miscellaneous topics related to cover crops, including the use of livestock and information on specific cover crop species.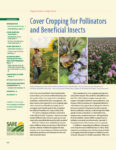 This 16-page bulletin will help you use cover crops to encourage populations of pollinators and beneficial insects on your farm while you address your other resource concerns. Download File (840.79 kB) | Online Text Version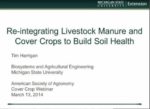 A livestock and cover crop combination is the fastest way to profit from your investment.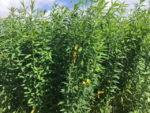 OSU Extension fact sheet on sunn hemp as a cover crop.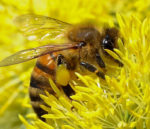 While managed colonies of European honey bees are most frequently used for crop pollination, wild or native bees commonly provide the same pollination services for 'free' without the costs of renting or maintaining honey bee hives.Download File (382.18 kB)
This chapter from Manage Insects on Your Farm describes how to use cover crops, hedgerows, reduced tillage and other strategies to support native pollinators and beneficial insects.
Also, visit SARE's database for reports on these research projects:
Dig deeper into cover crops research: SARE has funded hundreds of research and education projects related to cover crops since 1988. This topic room features only a glimpse into SARE's entire portfolio of cover crop research. To discover more, visit SARE's database of projects and conduct full text or advanced keyword searches.