This animal systems page provides information on organic poultry farming, organic dairy farming, integrated crop/livestock systems as well as broader guides on farming organic for livestock and poultry.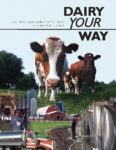 This publication was created to provide information that will help producers explore the many choices available for today's dairy farms. This book is not intended to be a how-to dairy guide or manual. While there is no one-size-fits-all answer for dairy farmers seeking success as milk producers, there are many options that can be profitable and satisfying.Download File (3.25 MB)


A series of eight handbooks for new farmers or established producers seeking to transition to organic or improve their current practices. Print only; order from Chelsea Green.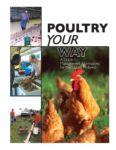 Poultry Your Way is for anyone interested in commercially raising, processing, and marketing poultry. It is designed to help you consider alternatives, and to help you make decisions about which alternative(s) will be most compatible with your family and business goals.Download File (2.48 MB)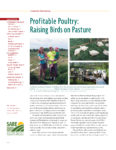 Profitable Poultry: Raising Birds on Pasture features farmer experiences plus the latest research in a guide to raising chickens and turkeys using pens, movable fencing and pastures.Download File (2.82 MB) | Online Text Version
Additional Resources
The following resources, which were not funded or produced by SARE, contain valuable information.
ATTRA Organic Poultry Production for Meat and Eggs
USDA Guide for Organic Livestock Producers