Common plant feedstocks include oilseeds, sugar crops, grasses and woody biomass. Discover feedstocks that are suited to your region and operation, and learn methods for sustainable production.
Producing Biomass for Energy: What You Need to Know
These are some important questions to think about as you consider biomass-based energy:
What crops can you plant with the equipment, soil type and knowledge base you already have?
What is the season of crop you are considering relative to season of energy demand?
What kind of storage capacity do you have for the biomass?
How much land can you safely dedicate to new and experimental crops?
Can you use perennial and diverse cropping systems for bioenergy feedstocks?
Do you have underused or marginal land that could be used for woody biomass or grass mixtures?
Have you calculated the inputs needed for biomass crops? Energy crops should produce more energy than they require to grow and process.
How can you integrate sustainable energy into a whole-farm plan?
(Taken from the SARE bulletin Clean Energy Farming.)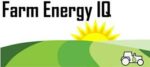 The On Farm Energy Production Curriculum Series provides basic understanding of feedstock production, biodiesel, biogas, and wood and gas pellets.
Oilseeds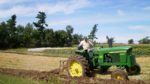 Roger Rainville is ahead of the curve when it comes to reducing costs on his farm near Alburgh, Vt. He's currently producing biodiesel from canola and sunflower for about $1.70 a gallon.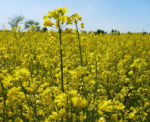 Production guides, a cost calculator and on-farm research results for growing canola in the Northeast, including weed management information.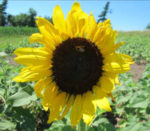 Production guides, a cost calculator and on-farm research results for growing sunflowers in the Northeast, including weed management information.

The University of Wyoming bulletin, Is Biodiesel from Camelina Right for You?, and summary reports based on research trials in Wyoming and Montana.Download File (555.71 kB)

Oilseed crops present an opportunity for farmers in the Northeast to diversify with a crop typically grown in the Midwestern and Great Plains regions. Many of the crops are adaptable and have been grown in the Northeast--some for a number of years, and others only recently.Download File (7.28 MB)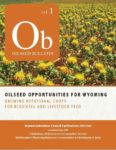 Farmers and ranchers in the West are growing some new crops and improving their diversity. Many of these changes are being brought about by rising energy and crop prices and the need to become more self-sufficient. Oilseeds such as canola, sunflower and safflower are part of this change and are being grown successfully as agriculture seeks a local and low cost source of fuel and livestock feed. This bulletin is intended as a guide to producers who are considering growing oilseeds. Download File (6.28 MB)
Sugar and Starch Crops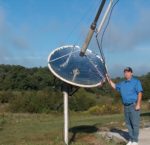 Missouri farmer Dan West turns his waste fruit into valuable ethanol.
Other Biofuel Feedstocks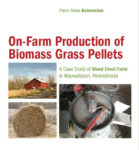 A case study of Wood Crest Farm in Wapwallopen, Pennsylvania. Download File (815.27 kB)  
Research Team Studies Biofuel Cropping System to Increase Crop Profitability
The North Central region has over 11 million acres of claypan and claypan-like soil areas that are disproportionate sources of nonpoint pollution and soil quality degradation when used for grain production.
Hank Stelzer wanted to determine whether a short-rotation willow biofuel cropping system on claypan soil could improve crop profitability, but establishing a willow crop during the 2011 and 2012 growing seasons on a Centralia, Missouri, research site was especially difficult because of severe drought. Download File (828.28 kB)

A fact sheet on establishing cottonwoods as a bioenergy feedstock in the Lower Mississippi Alluvial Valley from the University of Arkansas Division of Agriculture Research and Extension.
Additional Resources
The following resources, which were not funded or produced by SARE, contain valuable information.
Feedstocks for Biofuel Production (a collection of fact sheets and articles on eXtension.org)