Example Learning Circle Pre-Work Email
Here's a sample email you might send Learning Circle members to share how they should prepare for an upcoming event they've registered for.
Subject line: Welcome to our Virtual Women for the Land Learning Circle
Attachments:
Thank you for registering for our Women for the Land Learning Circle! The purpose of this event is to connect you with fellow women farmers and agricultural service providers in your area. Our conversations will center on the climate-change-related stressors you may be observing on the land and what you can do about them, both on your farm and in your community.
We hope you will join for both days of this event (X and X) as the learning and networking opportunities will build on each other from week to week.
How to join the meeting in Zoom:
(COPY AND PASTE THEIR CONFIRMATION LINK from Zoom for each individual)
If you need assistance setting up Zoom, audio, or video on your device, please explore the Zoom Help Center (https://support.zoom.us/hc/en-us) or the CaliWaterAg YouTube channel (which includes technology tutorial playlists in English and Spanish), or reach out to me!
Expectations during the Learning Circle:
Attached is an agenda that outlines what to expect throughout the event. If you have access to a printer, you may want to print this out to have in front of you during the meeting, but that is optional.
Please plan to be seated at your computer during the Learning Circle.
Below is a set of ground rules for the ways we invite you to be in the virtual space with other participants (also available at www.ucar.edu/who-we-are/diversity-inclusion/community-resources/ground-rules-tools).
Introducing ourselves:
Please reply to this email with a photo of yourself in your role in agriculture (or just a photo of yourself) along with the answers to the questions below by midnight X/XX. I will share these with the group before the event so we can all get to know each other a bit.
Who are you? (e.g., What is your name? Where are you from?)
What is your relationship to land? (e.g., What is your role in agriculture? How long have you been in that role? What drives you?)
What motivated you to join this Learning Circle?
Looking forward to getting to know you!
Facilitation Tips: Setting Ground Rules
Adopting a set of ground rules can help all participants feel comfortable in a Learning Circle or discussion group. One approach is to start with a blank whiteboard and shared screen and use a brainstorm process to elicit suggested guidelines from the group.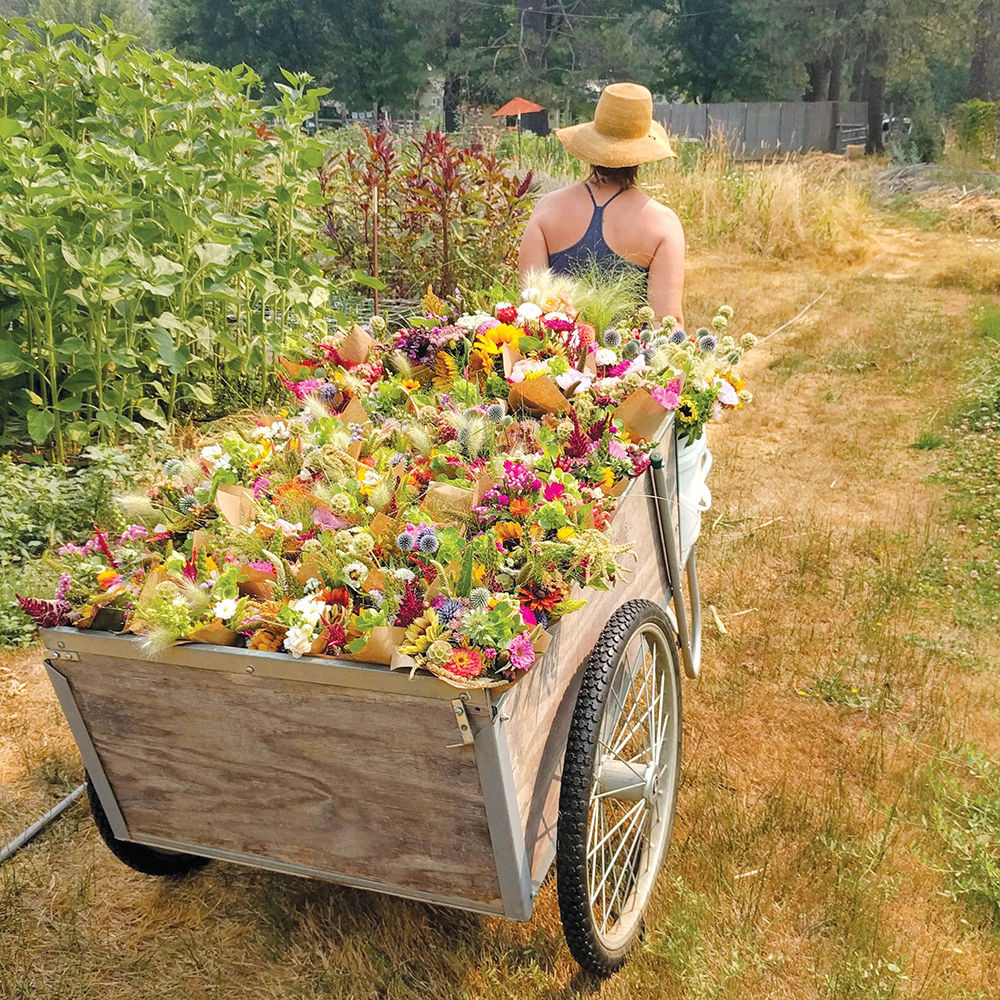 Another option, which can save some time, is to start with a set of possible ground rules and invite the group to say how they might like to modify or add to the list.
The table below offers some overarching "norms" that are important to establish for a successful Learning Circle/group, as well as some options for the wording of a ground rule or guideline.
Please note: This table offers multiple ways that a group can express the norms that it wants to follow. Pick and choose from those that you think make the most sense for your group. Depending on the group, you may need to address additional considerations and/or find a different way to word a particular guideline for your group. This list is not exhaustive: Other ideas may emerge that are relevant to establishing and maintaining a safe, non-judgmental learning environment for your group.
If you opt to develop the ground rules from scratch, it can help to begin by having the facilitator suggest a guideline. Then solicit ideas from the group, adding five or six more guidelines to the list. If suggestions emerge that don't appear conducive to the learning environment, gently challenge those ideas using clarifying questions.
Norm
Sample Guideline Language
Respect
We listen respectfully to each other.


We respect each view, opinion and experience offered by any participant.


We assume a positive intent.
Responsibility
We share responsibility to make this circle/group work.


We show up on time and come prepared to participate. This includes advance reading or viewing and completing any individual work assigned from the previous session.


We speak for ourselves, not as a representative of a group.
Confidentiality
What's said in "the circle" stays in "the circle." OR:


What's said here stays here. What's learned here leaves here.
Reciprocity and equity
We give everybody the opportunity to speak without interruption, except the facilitator, who may interrupt to keep the conversation on track.


We allow time for silence and for more reserved voices.


Each person has an opportunity to contribute an idea/speak to a topic before anyone can contribute a second idea.


We may choose to pass if we are not ready to speak on a topic.


When we are confused, we use clarifying questions to obtain better understanding.
Technology and distractions
We can choose to use the chat feature to share resources and add to the discussion as a whole.


We refrain from using the chat feature for crosstalk and side discussions.


We keep our attention in the circle by closing other computer programs, silencing our phone, and turning off apps and notifications.


We understand that at some point any of us may experience a farm/personal situation that could interrupt our participation.
You can post the guidelines in a common space (such as a Google Drive folder) that everyone can access. You may want to set aside a couple of minutes at the beginning of every session to remind the group about the ground rules. Depending on how well the group is functioning and how many sessions your Learning Circle will have, you may want to check in midway through the series to see if the group wants to modify the ground rules.
Other examples of ground rules and agreements include:
Additional facilitation resources include:
Using Technology to Optimize Virtual Sessions
The following tips are helpful for both facilitators and participants:
Use a high-quality microphone if you have one.
Have three to four staff play different roles: main facilitator, notetaker, chat watcher, troubleshooter, etc.
Send instructions to participants ahead of time, or maybe host a pre-event runthrough.
Some tips to provide participants before Zoom meetings include:
Join the meeting at least five minutes before the start time to make sure you can join successfully.
If possible, it's best to use a device that allows you to join through both video and audio (e.g., a computer with a webcam or a smartphone).
If you don't have a computer with a webcam or a smartphone, you can also call in, but your ability to participate will be limited.
If you have trouble with the video cutting out on your computer, you can call in by regular phone, then mute your audio and keep your video on in Zoom. That way you can watch and be seen, but you'll still be caught up to the conversation even when your video cuts out.
It's best to use earphones and mute your microphone when you aren't speaking. This keeps all of us from hearing noises in your home, and it prevents echoing and audio feedback.
There is a "raise your hand" function you can use to alert the speaker that you have something to say. The chat function also allows you to write down your questions or give input throughout the meeting. Occasionally the facilitator may ask you to write something into the chat.
If you're using breakout rooms, assign a moderator for each room to help participants get the most out of the experience.
Manage your expectations for how much you'll accomplish, noting that it will likely be less than you would in person.
Use a Zoom poll to ask people to consent to use their photo if they sent one.
Capturing Farm Tours Virtually
In-person farm tours are a great way to provide nuanced information about growing practices and their impacts in a farmer friendly manner. Virtual platforms can be utilized to conduct pre-recorded footage of a farm tour with the farmer joining live to provide commentary over the footage or by using a livestream service to provide participants a direct glimpse into the inner workings of a farm, its practices and the impacts those practices have had on the land.
Virtual Engagement Resources from Others
Soul Fire Farm's BIPOC-Led How to Videos, Gardening Projects and Online Learning Resources (https://bit.ly/3CwLjey)
Practical Farmers of Iowa's Virtual Field Days: How-To and Best Practices (https://bit.ly/3EIajkS)
The Wallace Center started a virtual COVID-19 response group and listserv, taking a new approach to virtual engagement (www.surveymonkey.com/r/JF73D5W)
Benefits
Farm tours are especially helpful when sharing information about specific on-farm practices, as they allow growers an opportunity to ask each other questions and to showcase specific examples of how they adapted the practice for their context crop, scale and geography.
Research shows that delivering content via a trusted messenger supports behavior change, and farmers tend to trust each other a great deal, so having a fellow farmer share their practices with peers is a powerful tool for supporting innovative practice adoption.
In-person farm tours sometimes require setting up additional bathrooms or safety procedures on site, adding amplification, arranging transportation and other logistics. Depending on the technological access of the farm and organizers, virtual farm tours can simplify the logistics of planning.
Whether conducted via livestream or via pre-recorded footage, recorded farm tours can live on organizations' websites or YouTube channels, allowing more people to benefit from the content than would have been able to attend in person.
Pre-recorded videos can be translated into multiple languages via closed captioning translation services.
Challenges
Weather and wind can pose challenges for audio quality. Special audio and video recording equipment, such as microphones with wind covers, can support organizers with quality control.
Using amateur equipment such as a smartphone to record audio and video can result in high quality footage but should be approached with some best practices in mind, such as reducing movement of the camera during recording, ensuring that the smartphone is in the landscape versus portrait orientation while recording, and supporting the farmer to have some talking points for the tour.
Limited rural broadband access can make livestream tours challenging in some places.
Virtual Demonstration of On-Farm Practices
Hands-on demonstrations are an excellent tool to get more inter-action from the audience, explain concepts and practices with a visual component, and, if done correctly, further emphasize the impact of an idea. Pivoting to online discussions requires a slight adjustment in the delivery of demonstrations but ultimately is very similar to conducting them in person.
Tips for Conducting Online Demonstrations
Practice the chosen demonstration in advance and online.
Ensure the video quality, sound, visual aids and background are all conducive to communicating the intended message. White, tri-fold poster boards are excellent backgrounds.
Consider a macro lens attachment for your camera.
Think through how the demo is normally done in person and what adaptations need to be made for online. Hold small items close to the camera to take the place of passing around a circle.
Consider how to describe different qualities of a sample, such as touch and smell, to paint a picture for your audience.
Provide participants with a list of supplies to do an at home demo.
Keep in mind your video and sound limitations, and adjust accordingly. Make sure the entire demo is visible and the audience can still hear the speaker.
Demos do not need to be conducted live. They can be pre-recorded and played back during the online session. A best practice is to narrate live while the recording is playing due to often problematic audio playback.
A series of photos can be used to show close up views of samples prior to a video.
Virtual Farm Tour Examples
Farm tours are one of the most valuable aspects of in-person Learning Circles, field days and gatherings for women farmers and ranchers. There's no more trusted messenger than one's peers. That's why it's so important to try to bring the farm to the people when you can't bring the people to the farm. This section offers a few formats for virtual farm tours that our team and partners recommend, including their pros and cons, and examples of each format put to use.
Virtual Farm Tour Example
Pros
Cons
An organization visits a farm and uses a smartphone to film the farmer, interviewing them about a specific topic while filming footage of their land. The team at American Farmland Trust employed this strategy in 2020 using an iPhone to record and iMovie to edit short stories from women farmers to include in Women for the Land Virtual Learning Circles.

View these examples on YouTube at https://bit.ly/3hZqWyA.
Does not require advanced video or audio equipment, if a high-quality smartphone is already available from someone on the team


Allows the farmer to answer a set of questions to keep them on topic for the event and to draw out specific information the organizers hope to highlight for the participants


Allows the farmer to share their experience on the farm and to join the event live to answer participants' questions after viewing the video
Access to video editing software is necessary to make the interview more polished and to stitch together still images, music and logos into the finished product
A farmer uses a smartphone to record their own tour of their farm, including commentary that they can play during the Zoom call.

For example: https://www.chatsworthfarm.ca/in-personvirtual-farm-tours.html
Cheap to produce; any farmer with a smartphone can record this


Provides an intimate glimpse into the farmer's experience and perspective
Can be choppy, distracting and difficult to watch if not filmed carefully and in the right phone orientation


Doesn't allow you to see the farmer recording the video


Lots of background noise will be picked up in audio


May require editing to cut out transitions between locations
A farmer uses a drone to silently record footage of their farm and provides commentary live during a Zoom call.

For example: https://youtu.be/AvqtInMJieU
Potentially improved video quality


Bird's eye and 360-degree views are possible
Need to obtain a drone, get farmer consent and/or support the farmer in using the drone to film, if they don't already have experience


May not show close-up views of soil, root structures or other ground-level features
An organization hosts a facilitated livestream farm tour, filmed by someone other than the farmer giving the tour, and the facilitator curates questions from the audience to have the farmer answer live.

For example: https://www.facebook.com/watch/?v=581732072463947
Allows a relationship to be built between farmers and the audience via the facilitator taking questions from the viewers in the chat box


Video quality may be improved by having a third party film the farmer giving the tour


Curated questions from the facilitators
A greater requirement in terms of equipment, staff capacity and farmer preparation