"Sustainable Grazing and Pasture Management," the sixth video in SARE's "What is Sustainable Agriculture?" series shows how farmers can improve soil health and plant vigor by focusing on the health of their pastures and rangelands. This simple animation is a great introduction to the basic principles of sustainable livestock management and is intended to complement more detailed training materials.
Dig Deeper: Grazing and Pasture Management
Information for farmers, ranchers, educators and researchers who are seeking to implement sustainable grazing and pasture management systems.
Stories from the Field
Here are some of the ways SARE grantees are advancing sustainable grazing and pasture management.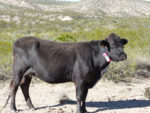 Grazing Cattle and Seeding Perennials to Restore Degraded Rangelands
" "The knowledge gained with our research and education activities is providing ranchers low-cost and environmentally sound tools to reduce medusahead invasions and enhance ecosystem services." Juan Villalba, Utah State University " THE CHALLENGE Frequent fires and invasive weeds in the Channeled Scablands of eastern Washington are degrading rangelands and threatening the livelihoods of ranchers…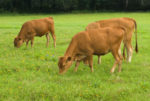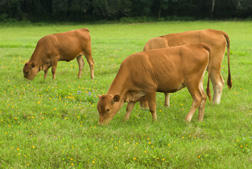 Profile: Achieving the Triple Bottom Line Through Holistic Planned Grazing
A large team of Northeastern educators created tools to help farmers use planned grazing systems to meet their economic, environmental and quality of life goals.
The post id 74076 does not exist on western.sare.org.
Resources and Learning
Browse all of SARE's resources on grazing and pasture management. Examples include: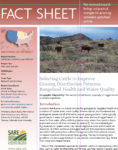 Selecting Cattle to Improve Grazing Distribution Patterns, Rangeland Health and Water Quality
This project is the first and only study that we are aware of that has evaluated whether grazing distribution has the potential to be improved through intensive breed selection. Most of the management approaches currently used to increase grazing uniformity, such as water developments and fencing, can resolve livestock grazing distribution problems on both private and public lands. However, these practices usually require large capital expenditures.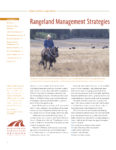 Rangeland Management Strategies
Features innovative SARE-funded research on creating and sustaining a healthy range.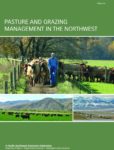 Pasture and Grazing Management in the Pacific Northwest
A book that provides knowledge of ecological processes involved in pasture growth and utilization and an understanding of how management influence those processes for good or bad.