The agricultural profession is unique in the many ways it can influence health and wellbeing. For example, farming and ranching is oftentimes physically demanding and dangerous, and it can also be isolating and stressful. Success is often influenced by many things beyond a farmer's control, from weather to markets to pest or disease outbreak, as well as relationships with family and business partners. Also, on family farms there is often little, if any, boundary between work and home, which presents additional risks to health and wellbeing.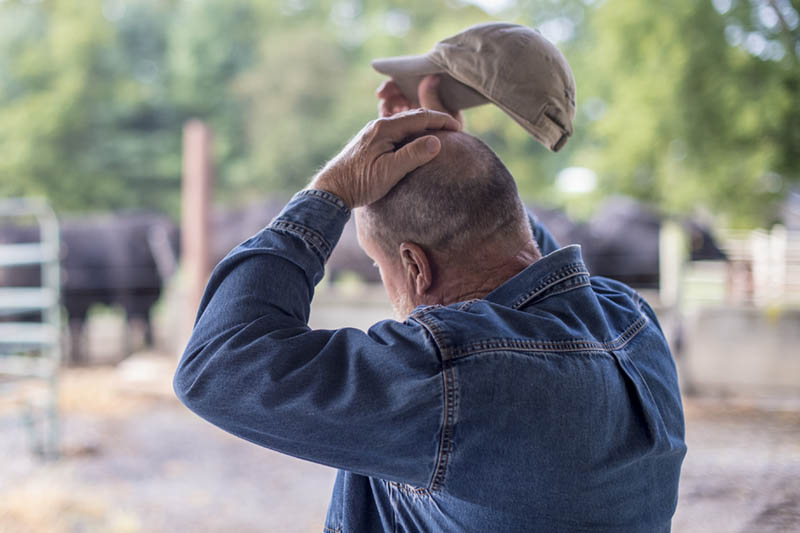 At the same time, many rural communities have less health care available than communities in metropolitan areas. For example, the majority of U.S. communities that are dealing with a shortage of primary care physicians and mental health professionals are in rural locations. This shortage, along with social stigmas around personal health problems, a lack of privacy in small, tight-knit communities and high health care costs, can all contribute to farmers neglecting their health and wellbeing.
Although all health risks are connected, farmer health and wellbeing issues generally fall into categories:
Access to health care
Physical health and safety
Mental health and stress management
Personal satisfaction and happiness
You are the most important piece of equipment on your farm. If you don't get regular maintenance and repair when your body breaks down, you can't make decisions or do the work that needs to be done.
Access to Health Insurance and Health Care
Health care costs and access to good insurance and coverage are nationwide problems, and farmers are no exception. Often, one partner works off the farm just to obtain affordable health insurance, which decreases the time they have available to farm.
In fact, according to a 2017 study, "lack of access to affordable health insurance is one of the most significant concerns facing American farmers, an overlooked risk factor that affects their ability to run a successful enterprise." According to Shoshanah Inwood, a rural sociologist at Ohio State University, who co-authored this study, "The rising cost of health care and the availability of affordable health insurance have joined more traditional risk factors like access to capital, credit and land as major sources of worry for farmers."
Because the insurance marketplace is highly complex and health-related costs can pose a serious risk to personal and business finances, farmers need to be educated consumers. The universities of Maryland and Delaware Extension partnered to offer a Health Insurance Literacy Initiative that includes many online resources useful for educators, consumers and farmers as they navigate their options.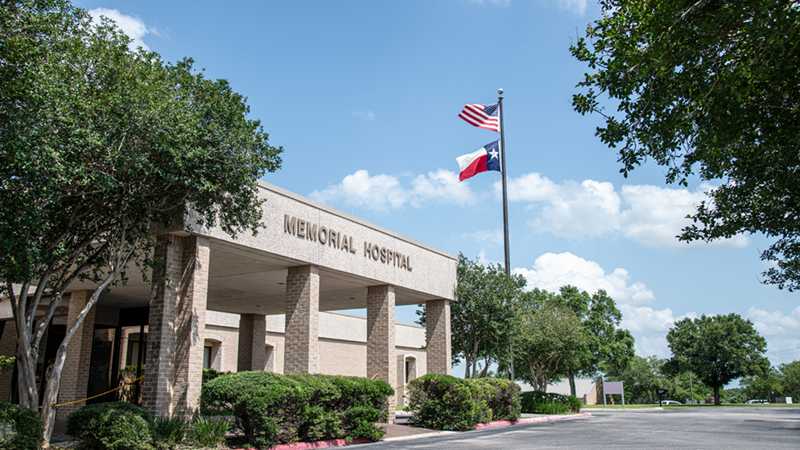 Physical Health and Safety
Farming is, by its nature, a physically dangerous profession. According to the U.S. Bureau of Labor Statistics, the fatality rate for agricultural workers is seven times higher than that of all other workers in private industry. Transportation-related incidents (including tractor overturns) are the leading cause of death for farmers and farmworkers on crop and livestock operations.
Farmers also experience pain and disability at a higher rate than other professions. Due to the demanding workload and short labor supply, many farmers feel pressured to continue working when experiencing pain or fatigue, putting them at even higher risk of serious injury. Exposure to harmful chemicals, airborne particulates, ultraviolet light and extreme weather also pose both short- and long-term risks to farmers and farmworkers.
Staying Safe on the Farm
New Mexico State University Cooperative Extension recommends completing a full farm safety audit to identify and rank risk areas before they lead to accidents. They provide a checklist that includes areas of building safety, fire prevention, electrical systems, workshops, fields and lanes, tractor safety and pesticide storage. The audit allows you to check "yes" or "no" to each question and then list whether the hazard is major (life threatening), serious (injury possible) or minor (not likely to cause significant injury or property loss).
Another good resource for farm safety comes from the University of Wisconsin, Madison's "Top 10 Farm Safety Tips," which covers such areas as proper training, equipment maintenance and safe use, and precautions in dangerous situations.
There are many safety-related resources available to agricultural employers and agricultural service providers to help improve conditions on the farm. Some examples:
Maintaining Physical Health
The Centers for Disease Control and Prevention suggests that farmers are at high risk for work-related lung diseases (due to allergenic pollen and molds, and particulates), noise-induced hearing loss, skin diseases and cancers (due to sun exposure), tick-borne diseases and heat stress. Recent projections from state departments of health also suggest that these risks will increase due to climate change. Therefore, be sure to always wear protective equipment, like hearing protectors and respirators, and to apply sunscreen and insect repellant. Visit your primary care doctor regularly and discuss any areas of concern regarding exposure risks.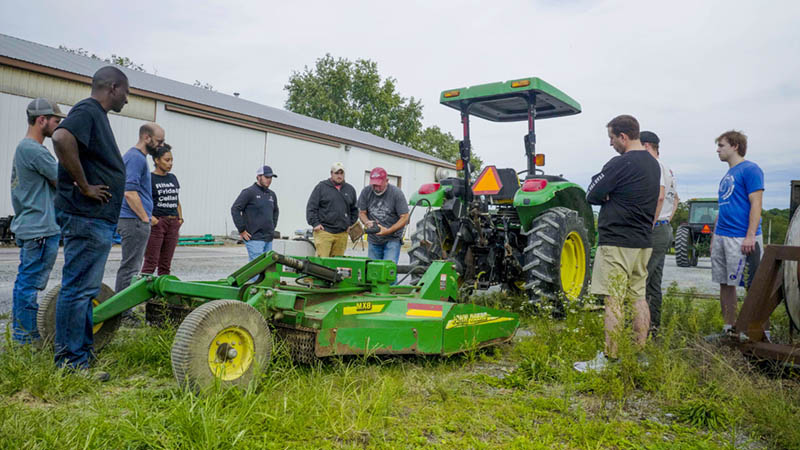 Physical injury can also come from not paying attention to your own physical condition or the connection between your physical state and mental health. For example, being tired and stressed can lead to increased physical injuries and also to burn out. To avoid physical injury, listen to your body. Too often, farmers push themselves to exhaustion rather than pay attention to simply being tired. Pain is an important signal that something's not right. If you find yourself in pain or feel tired, take frequent breaks and rest.
If you find it difficult to break a habit of over working, begin by scheduling short breaks during the day. When you take a break, try to switch off completely. Find fun activities that let you switch off and that make you feel energized or refreshed, and give yourself time for them. Regular physical activity—30 minutes a day where you raise your heartbeat lightly and break a sweat—can reduce stiffness, the risk of diabetes and weight gain, as well as improve mental health.
Pesticide Safety
Following safety protocols for storing, handling and applying pesticides can greatly reduce the health risks they pose to you, your workers and others. For example, keep a dedicated storage room exclusively for pesticides and control access to it; wear the appropriate protective gear when handling chemicals; mix them in well-ventilated areas; and always read and follow label instructions.
You can find reliable information from Extension programs like The Ohio State University's Agricultural Safety and Health Program (https://agsafety.osu.edu/).
Also, you may be able to reduce pesticide use and cost by adopting ecological pest management practices. Check out the SARE bulletin A Whole-Farm Approach to Managing Pests to learn more.
Health Concerns for Women
Women tend to be smaller than men, to have different body proportions and to have different health concerns. For example, tools and equipment are typically designed for men, making them too big, too heavy or unsafe for women to use and increasing risk for physical injury. The Ag Safety and Health Community of Practice, a collaborative network of agricultural service providers, maintains a collection of resources that addresses the specific health and safety issues many women face on the farm.
University of Vermont Extension educator Beth Holtzman organizes tractor safety resources for beginning farmers, including workshops especially for women farmers. The woman-centered approach helps participants feel more comfortable with a subject that can be intimidating, and it allows them to learn more effectively. "I think the fact that it was all women participating in the course was empowering and a connecting experience," says one participant who attended one of Holtzman's workshops that was funded by a 2013 SARE grant (ENE13-127). "It was less stressful and frustrating, and I enjoyed it that much more." The project website (https://blog.uvm.edu/groundwk/) includes guides, recorded webinars, slide presentations and other resources that could be of use to both farmers and service providers outside Vermont.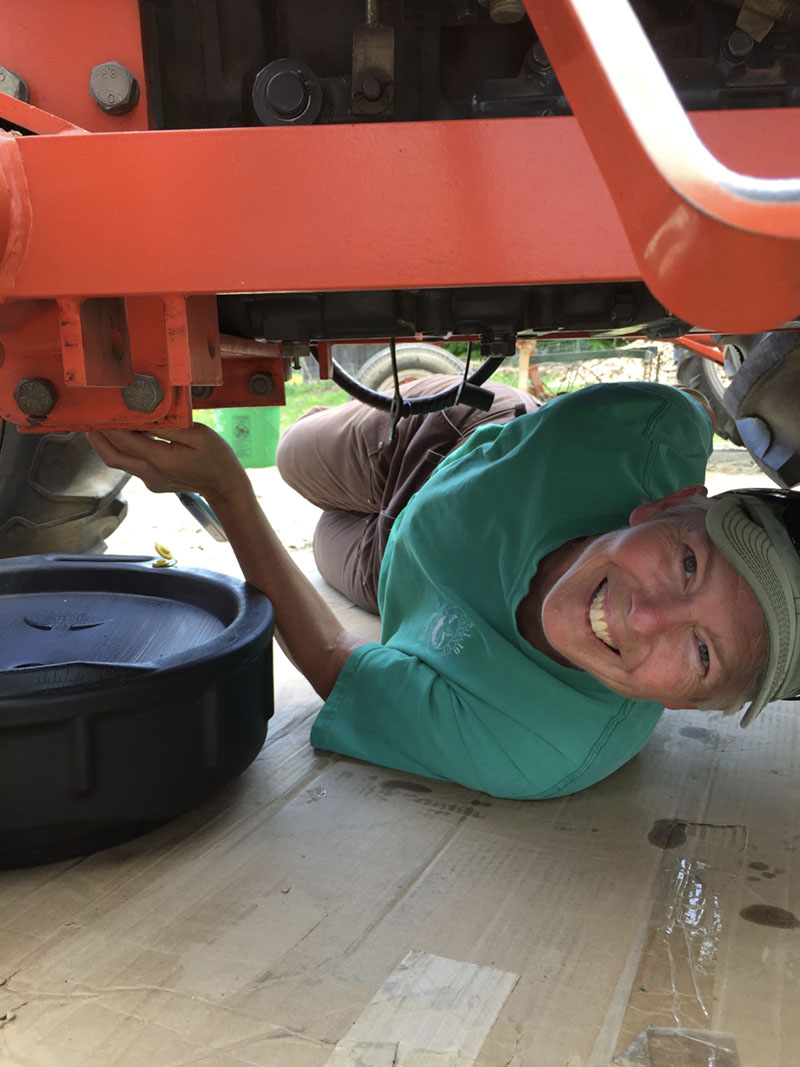 People of child-bearing age are at even higher risk of exposure to chemicals, diseases and hormones because they can affect fertility. Even if you are not pregnant, certain kinds of exposure can carry over for months or years. Exposure may come from your own direct contact with a harmful substance or it can be indirect, like washing clothes that have pesticides on them.
For those who are pregnant, other risks increase substantially. Contact with tissues or blood of animals with diseases such as brucellosis, or accidental needle sticks, can cause miscarriages. Swine barns can have dangerously high carbon monoxide levels, which can lead to fetal brain damage or death. Other zoonotic infections such as brucellosis, Q fever and listeria, and exposure to salmonella, toxoplasmosis and insect-borne diseases can also be dangerous for you and your fetus. Talk to your doctor about the kind of risks to be aware of on your own farm.
Mental Health and Stress Management
Mental health, which includes emotional, psychological and social wellbeing, affects how we think, feel and act. It also plays an important role in how we manage stress, how we feel about ourselves, how we relate to others and how we make healthy choices.
Farmers and ranchers have one of the most stressful and emotionally demanding jobs in the world due to how much is beyond their control. Farmers have to deal with risk associated with extreme weather, market fluctuations, diseases and pests, and changes in interest rates, regulations and policy. Compounding these stress factors is the fact that many farmers often work in social and geographic isolation, and have heavy workloads that leave them with little personal time. Men in particular may have a mentality to diminish the importance of their own health, often preferring to "tough it out" when experiencing problems.
As a result, farmers are at very high risk for anxiety, depression and suicide. Suicide rates in agriculture are among the highest by occupation in the country, and farmers carry their work stress into their personal and/or family time. The National Farmers Union maintains a Farm Crisis Center that compiles resources on suicide prevention, mediation, disaster relief and pandemic support at https://farmcrisis.nfu.org.
When the Minnesota Department of Agriculture (MDA) held workshops in 2018 to teach agricultural advisors how to recognize and respond to farmers in distress, the feedback was so strong that Senior Advisor Meg Moynihan then used a SARE grant (ENC18-170) to expand her department's mental-health-related offerings. Partnering with the state's health department, Extension service, FSA office, farm and commodity groups, and others, Moynihan organized training workshops on suicide prevention and bereavement, how to support young people's mental health, skills for navigating conflict and stressful situations, and other topics. The group's audience included federal agency staff, state government staff, Extension and other agricultural educators, lenders, clergy, veterinarians and other agricultural advisors.
They had hoped to reach 400 service providers over two years, but instead 1,500 people attended their events, underscoring how desperate many agricultural communities are for stress-related information and resources. "Although a lot of the information is 'common sense' in retrospect, it's a topic we don't break down and think about," reported one program participant.
The three-hour workshop, called "Down on the Farm," is available to educators as a kit that can be offered online or in person.
Reducing Stress and Managing Depression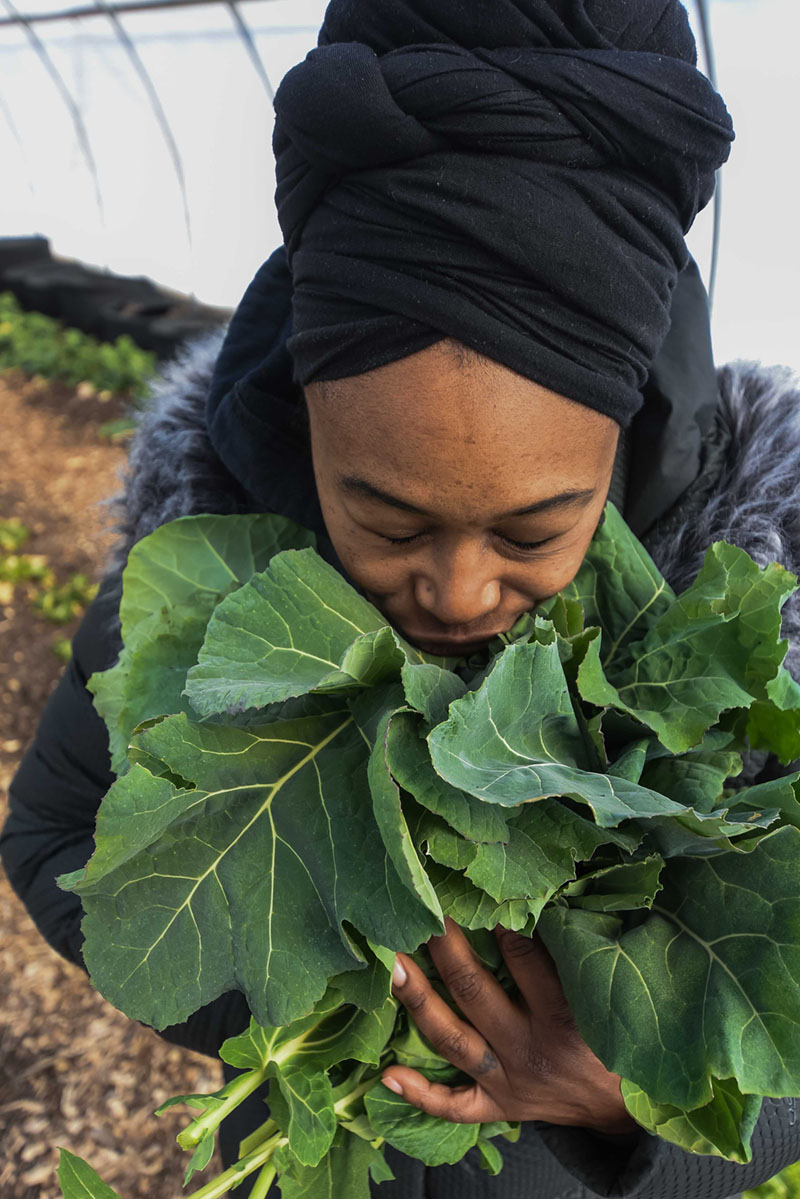 Whether you are a farmer, a family member, an educator or a friend, you don't need to be a mental health expert to recognize and support a person in your life who might be struggling with depression or stress. (See the box "Recognize the Warning Signs of Depression.") Steps you can take include learning some of the common signs of mental health challenges, normalizing mental health by talking openly about the subject and knowing how to help someone find professional help when it might be needed. More and more, state departments of agriculture and health are responding to the problems of depression, substance abuse and suicide among rural populations. The National Farm Bureau runs a mental health program that includes information on training, warning signs, resources and ways to get help.
Recognize the Warning Signs of Depression
Common warning signs of stress, depression and suicidal thoughts:
Change in routines or social behavior
Decline in the care of domestic animals
Increase in illness or other chronic conditions
Increase in farm accidents
Decline in appearance of the farmstead
Decreased interest in activities or events
Struggling in school (for children)
Excessive sadness or moodiness
Difficulty concentrating or making decisions, or memory problems
Changes in appetite and sleep
Irritability, restlessness or acting agitated
Expressing feelings of hopelessness and/or suicide ideation
If you or someone you care about is experiencing any signs of depression, you should talk openly with someone you trust. Also, seek help from a professional. It's important, however, to seek help from professionals who work specifically with farmers and who understand the specific needs and limitations of farmers and rural communities, if such specialists are available in your area. These might include physicians, clergy, personal coaches, mental health counselors, guidance counselors, therapists and psychologists, and clinical social workers.
Doug Kramer, a retired farmer in northwestern Minnesota, decided to see a therapist during the 1980s farm crisis, despite being hesitant at first. "The first few times I went, I felt like I didn't want anyone to know or to see me," he says "But after a couple visits, I guess I didn't care if anyone saw me because I knew I needed help." Listen to his entire story in Red River Farm Network's TransFARMation podcast episode from June 3, 2019, It's OK to Not Be OK.
Focusing on your physical, mental and emotional health can manage stress before it becomes a serious problem. For example, try to:
Get moving: Exercise gives you energy and is a known stress reliever. Stress produces chemicals in the body that become harmful when they remain at a high level over time. Exercise provides an outlet for these chemicals.
Get enough sleep and eat right: Rest replenishes your body and mind; a well-balanced diet is essential to your overall wellbeing. Drink more water and fewer caffeinated drinks because caffeine can add to feelings of stress and contributes to dehydration. If you have trouble sleeping, talk with your doctor about it sooner rather than later.
Manage your time: Keeping organized can help you feel in control of your busy schedule and prevent the feeling of being overwhelmed. For example, you could maintain a calendar of important dates and a prioritized list of daily and long-term tasks. Checking items off gives many people a sense of accomplishment.
Make time for yourself: Carve out some time to do the things you enjoy and find relaxing, even if you can only start with a few minutes here and there.
Recognize substance abuse: The risk of abusing alcohol, tobacco or drugs increases with high levels of stress. Don't be afraid to speak up if you or someone you care about is experiencing a substance abuse problem.
Assert yourself: Don't try to please everybody. Practice saying "no."
Express yourself: It may be difficult to talk about your thoughts and feelings, but open communication with people you trust is constructive and healthy.
Think positively: Be aware of negative thoughts and try to focus on the positive. Accept that there are some things you cannot control, and focus your time and energy on the things you can control. Sometimes, focusing on positive thoughts can result in more positive feelings and actions.
Maintain a sense of humor: Laughter truly is the best medicine, and it is a proven stress reducer because it increases hormones that make us feel good.
Agricultural service providers can help farmers cope with stress too, even without having a background in mental health. Some relatively simple examples include encouraging local networking and socializing opportunities or providing practical resources that help farmers maintain control over their life and business, like financial and business planning tools, or training on interpersonal skills (how to communicate openly and effectively) and time management.
The Importance of Interpersonal Skills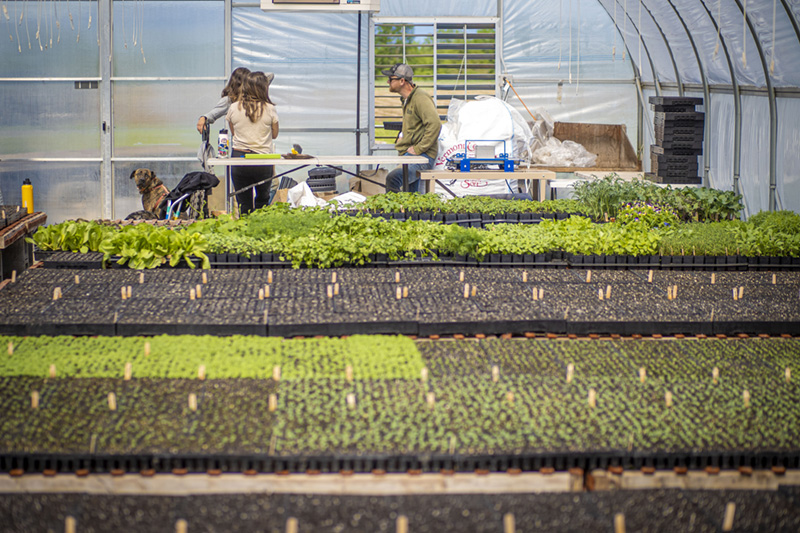 Good interpersonal skills, or the ability to communicate and interact effectively with others, are a critical and often overlooked aspect of running a farm business. Honing your interpersonal skills contributes to mental health because the ability to communicate well with family members, employees, partners and others involved in your business can ease many sources of stress. While disagreements over important topics are a part of life, they can create tension and stress when people feel they aren't being heard or when a misunderstanding arises. Examples of good interpersonal skills include being able to:
Listen actively, with respect and patience
Mediate conflicts or differences of opinion
Recognize and accept when others' ideas are better than your own
Identify when personality differences (including your own) are becoming a barrier to collaboration, and figure out how to overcome them
Work effectively as a team toward a common goal
Present yourself as an agreeable and reliable person to work with
Speak up about topics that are important to you
Give everyone a chance to voice their opinions
Seek to understand a different opinion or perspective
Resist the temptation to be critical or judgmental
Oftentimes it's helpful to hold regular meetings with business partners and family members where each person feels comfortable discussing difficult topics in a respectful environment.
Happiness and Personal Satisfaction
Although seeking happiness and personal satisfaction is a fairly universal goal, people follow different paths to achieve it. On the farm, where your personal life and your work are inextricably linked, achieving happiness and personal satisfaction takes on a special set of considerations. Being able to make a living and maintain a good quality of life in a challenging profession are at the top of most farmers' lists. Many are also guided by core values tied to sustainability, healthy food, community engagement and wanting to be good stewards of the earth. Multi-generational farmers frequently have the additional goal of keeping the farm viable across generations.
Happiness and personal satisfaction are highly individual goals that are specific to each farmer or farm family. What are your core values about your life on the farm? What do you enjoy the most, and where can you make improvements? These are not just questions to bear in mind; you can also use the answers as guiding principles in business planning.
Consider the various ways that you might define your own happiness and personal satisfaction, and think about which ones are the most important to you and which ones are less important. Some common ones you might reflect on include:
Stable personal relationships
Meaningful social and professional relationships
A sense of identity and self-determination
Empowerment, or feeling like you have a voice
A strong sense of community and social support
Work and family balance
Your farm-related values (e.g., environmental sustainability)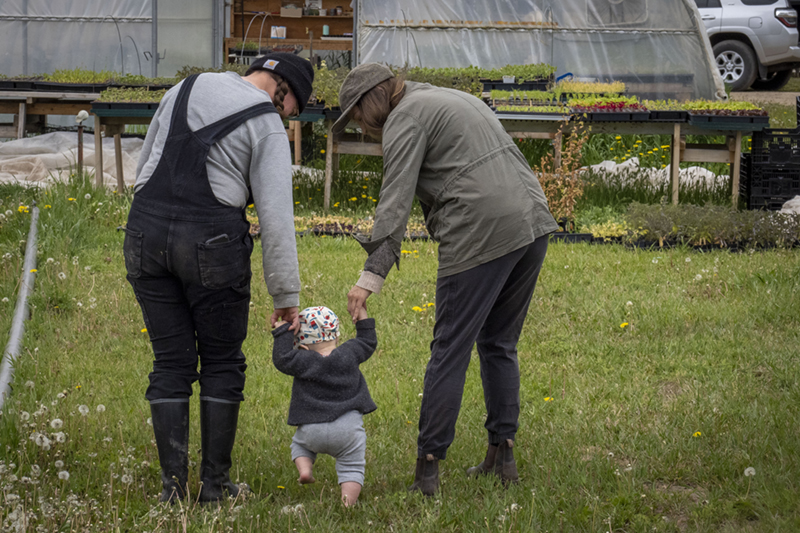 Work and Family Balance
As mentioned in the physical and mental health sections, prioritizing your tasks and how you spend your time can make a great difference to your individual wellbeing. It also affects the stability of your family. But when you work where you live and long hours are required on the job, it can be difficult to distinguish between work and family. Can you distinguish between work that is urgent and work that is important?
To ward off overwork before it happens and to create more time for both family and yourself, consider using the "three P strategy": prioritize, plan and pace. To prioritize, for example, separate out daily jobs (e.g., milking and feeding) from seasonal projects (e.g., cultivating or spraying) and additional projects that can be done anytime (e.g., maintenance). First, focus on daily activities that need to be done, and spread out your tasks to leave more time for rest. Once you prioritize essential tasks, you can plan out the day or week and figure out how to pace yourself so that you can create free time for yourself or your family.
If tension arises because of a conflict between work and personal schedules, focus on communication. If everyone knows the "set-in-stone" deadlines versus the flexible ones, it can help the family understand where you can budge and where you can't. This can be particularly important during hectic times on the farm, such as planting and harvesting. Most importantly, effective communication like this builds solidarity in the family and helps everyone feel that they are on the same team. It also helps ensure that key things get attended to.
Eye on Equity: Health and Wellbeing
We've already seen that rural communities lack adequate access to health care because of limited insurance options, high costs and rural hospital closures. For many rural and farming populations, health care access is further complicated by many layers of inequity, including:
Rural minority populations experience more health issues, higher poverty and poorer access to quality health care than white rural populations.
Good insurance options for the self employed are harder to come by.
Access to health care options varies based on citizenship.
Some traditional cultural norms discourage recognizing and meeting one's own needs.
Educators can learn about the needs of specific communities in their area and about the resources that are available to them. Look for ways to incorporate health and wellbeing information into your outreach, such as folding it into farm business management programming.
Farmers should be sensitive to the health and wellbeing of their employees. If you have full-time employees, try to offer them the best health insurance you can afford, and encourage them to take time off and vacations during slower periods on the farm. Inadequate health benefits put your workers at an economic and quality of life disadvantage, whereas good benefits are a valuable form of compensation that will help you attract and retain talented, motivated employees.
Health Care for Farmworkers
Migrant and seasonal farmworkers, who are among the most economically and socially disadvantaged populations in the country, face multiple barriers to accessing health care. These can include frequent mobility, language and cultural barriers, lack of health insurance, lack of transportation and the cost of medical services. At the same time, 75% of farmworkers are either U.S. citizens or are authorized to work in the United States.
Both educators and farm operators who employ seasonal workers should be aware of the federally funded system of health centers established to provide primary and behavioral health care services to uninsured populations and people with Medicaid and Medicare. Within this system are migrant health centers that are equipped with additional resources to effectively serve farmworkers, such as mobile units, outreach workers and interpretation staff. These centers provide health services to an estimated 20% of the country's farmworker population. A searchable map of health centers is at https://findahealthcenter.hrsa.gov and a map of migrant health centers is at www.ncfh.org/migrant-health-centers.html. The National Center for Farmworker Health also hosts a national referral hotline (1-800-377-9968) for farmworkers seeking assistance in locating health care services. The Migrant Clinicians Network offers case management services for farmworkers and can help with the transfer of medical records.
Resources
We present only a few examples of the many organizations that provide valuable resources and support on the topics presented in this publication. Most of the ones listed here work at a regional or national level. Consult with other farmers and educators to identify useful resources at the local and state level.
Agricultural Safety and Health eXtension community of practice
https://ag-safety.extension.org
AgriSafe
www.agrisafe.org
CDC Regional Centers for Agricultural Health and Safety
www.cdc.gov/niosh/oep/agctrhom.html
Farm Aid's Farmer Resource Network
https://farmerresourcenetwork.force.com/FRN/s/
Farm Bureau's Farm State of Mind program
www.fb.org/land/fsom
National AgrAbility Project
www.agrability.org