How to deal with pests and disease in the special growing environment of a hoop house, greenhouse or other season extension method.
The Basics of Pest Management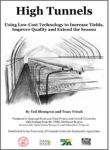 This manual on using high tunnels or hoop houses for season extension includes case studies, a supplier list and chapters on marketing, site selection, construction and types, and soil, pest and environmental management.Download File (2.39 MB)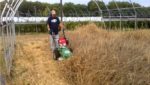 This video series was developed by Kansas State Research and Extension, and includes segments on the following topics related to commercial high tunnel or hoop house production:
Overview | Design | What to Plant | Basic Management Considerations | Intensive Management | Resources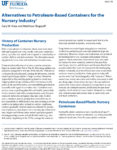 These fact sheets discuss alternative containers, marketing and crop selection, alternatives to synthetic herbicides and integrated pest management in commercial nursery plant production.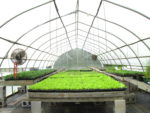 A University of Massachusetts web page with information on integrated pest management (IPM), a practical way to effectively manage pests on vegetable bedding plants.
Grafting Crops for Plant Resilience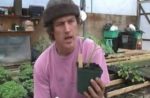 This 20-minute video, produced by the University of Vermont Extension, features farmer Mike Collins taking viewers through each step of the tomato grafting process. Grafting can be an effective way of battling soil-borne diseases in hoop house or high tunnel vegetable production systems.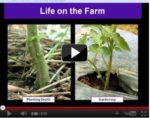 In this webinar, learn about tomato grafting and how it can be used to manage diseases in organic open-field and high tunnel farming systems.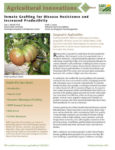 Researchers around the world have demonstrated that grafting—the fusing of a scion (young shoot) onto a resistant rootstock—can protect plants against a variety of soil-borne fungal, bacterial, viral and nematode diseases in various climates and conditions.Download File (2.58 MB)
Beneficial Insects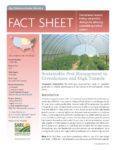 From 2007 to 2009, Cornell researchers in New York used a SARE grant to study the efficacy of biological insect control in minimally heated greenhouses and high tunnels or hoop houses. This fact sheet reports the results and provides detailed advice on how growers can use natural enemies to manage insect pests in minimally heated greenhouses and unheated high tunnels.Download File (1.38 MB)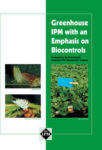 This in-depth manual was designed to help commercial greenhouse growers implement biological control and integrated pest management (IPM).Download File (5.33 MB)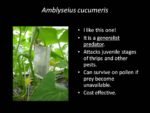 A presentation of research on biological control methods in New York high tunnel or hoop house farming systems, including cultural practices, plant resistance, grafting, rotations, sprays and beneficials.Download File (21.33 MB)
Pest Exclusion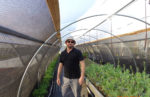 Insect pests are one of the major problems in organic production systems. Organic IPM practice consists of a three-tiered approach consisting of systems-based practices, mechanical tactics, and biorational insecticides. Mechanical tactics encourage the use of physical barriers for pest exclusion. This bulletin provides preliminary research data and field observations about the success of shade cloths, or high tunnel pest exclusion (HTPE) systems, as a more permanent barrier system around the high tunnels.Download File (2.06 MB)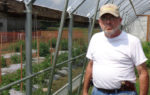 With the increasing demand for local foods across the Southeast, an increasing number of beginning, as well as experienced producers are producing vegetable crops in high tunnels for direct and whole sale markets. From the insect management perspective, it is extremely critical to adopt pest prevention practices; the high tunnel pest exclusion (HTPE) system is one of the best relatively-low cost pest preventive practices available to producers in the Southeast. This HTPE technology uses a variety of shade cloths for a relatively permanent pest prevention strategy. This bulletin provides information on the use of HTPE systems on the farm.Download File (2.59 MB)
Biofumigation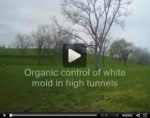 This video presents information on the high tunnel production system most commonly used in Kentucky; the disease cycle of Sclerotinia sclerotiorum; and two control tactics compatible with national organic standards, solarization and biofumigation.
Additional Resources
The following resources, which were not funded or produced by SARE, contain valuable information.
Greenhouse Manager's Guide to Integrated Pest Management in Northern New England (a University of Vermont guidebook; free PDF available)
Tomato Leaf and Fruit Diseases and Disorders (a Kansas State University fact sheet)
Wilt, Nematode, and Virus Diseases of Tomato (a Kansas State University fact sheet)