These resources can help you determine which crops will be best suited to your season extension goals and growing conditions.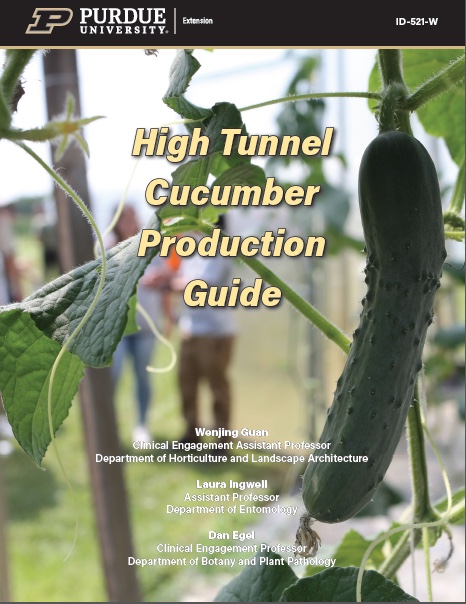 This Purdue Extension cucumber production guide provides resources and recommendations tailored to the distinctive growing environment of high tunnels.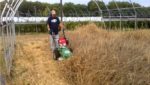 This video series was developed by Kansas State Research and Extension, and includes segments on the following topics related to commercial high tunnel or hoop house production:
Overview | Design | What to Plant | Basic Management Considerations | Intensive Management | Resources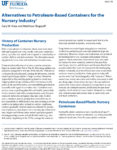 These fact sheets discuss alternative containers, marketing and crop selection, alternatives to synthetic herbicides and integrated pest management in commercial nursery plant production.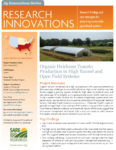 A replicated, systems-level comparison study was carried out to evaluate the production of the popular heirloom tomato, Cherokee Purple, under organically managed high tunnel and open field systems. Download File (873.37 kB)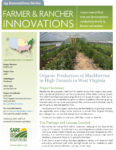 The objective of this season extension project was to evaluate the feasibility of growing blackberries organically within a commercial high tunnel or hoop house in central West Virginia, including pest management, cultivar and management considerations. Download File (679.16 kB)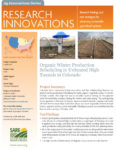 Colorado State University researchers and five farmers explored winter production scheduling for optimal yields of hardy organic vegetable crops in unheated high tunnels. Download File (1.02 MB)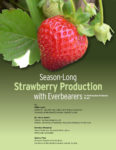 This 70-page guide outlines profitable production techniques and research on everbearing strawberry varieties, including information on both field production and the use of high tunnels for season extension. Download File (1.63 MB)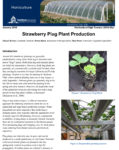 This Utah State University fact sheet series on high tunnel season extension includes production information on raspberries, lettuce, summer squash, tomatoes and strawberries.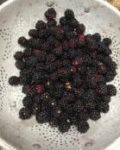 A handbook to guide growers in sustainable practices of fruit production from production practices to business management to marketing, for high tunnel and field production. Download File (3.04 MB)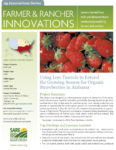 This project was designed to determine if the strawberry harvest season could be extended, potentially allowing farmers to get their strawberries to the market early for premium prices. Download File (922.48 kB)
Additional Resources
The following resources, which were not funded or produced by SARE, contain valuable information.
High Tunnel Melon and Watermelon Production (a University of Missouri fact sheet)
Organic Tomato Production (ATTRA)
Watering and Fertilizing Tomatoes in a High Tunnel (a University of Missouri fact sheet)