Knowing your customer base and how to appeal to them is crucial to being a successful and sustainable small business. Get help with marketing strategies from the following resources.
Agritourism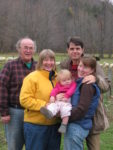 This curriculum was designed to provide detailed training resources for agricultural professionals and farmers interested in expanding their income sources and entering the agritourism industry.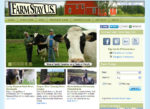 This farmer-created, consumer-oriented website lists hundreds of farms and ranches around the country that offer accommodations.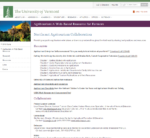 This website provides resources for producers interested in entering the agritourism business.
Community Outreach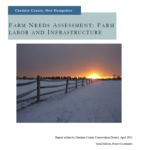 Research in Cheshire County, NH to determine how to promote the economic viability of local farmers.Download File (763.26 kB)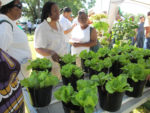 This guide was created to help communities conduct their own food system assessment and provide them with guidance on planning the development of a local food system.Download File (4.83 MB)
Case study of an effort to build local and regional food commerce using a community of practice.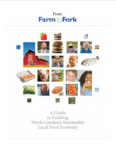 This guide provides key action ideas for building a sustainable food economy in North Carolina.Download File (5.44 MB)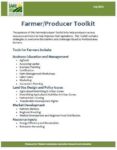 A toolkit of strategies to support the evolution of a sustainable Portland Metropolitan Foodshed.Download File (3.70 MB)
An assessment of the needs and opportunities associated with developing a regional food system.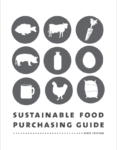 This guide was written to help institutions determine how to source more sustainable food options.Download File (294.47 kB)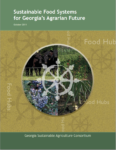 This report analyzes the need for food hubs in Georgia to help facilitate a regional food system.Download File (2.09 MB)
Additional Resources
The following resources, which were not funded or produced by SARE, contain valuable information.
The City Food Sector Scan (a suite of urban planning and investment resources by the Wallace Center)
Community Food System Resources (SAREP's Bibliography on local and regional food systems)
Southeast Minnesota Foodshed Analysis (a University of Minnesota webinar)
Market Planning for Local Food Sales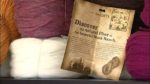 The Imperial Stock Ranch increased profits by using direct, value-added marketing of wool products.
Training for future entrepreneurs on planning a feasible, marketable and profitable food business.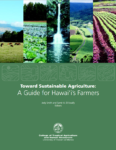 This guide was developed to assist new farmers in tropical small-island settings.Download File (422.53 kB)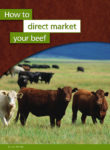 How to Direct Market Your Beef portrays how one couple used its family's ranch to launch a profitable, grass-based beef operation focused on direct market sales.Download File (1.92 MB) | Online Text Version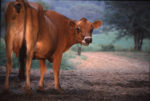 Guides ranchers through entry level decision-making about small scale livestock enterprises.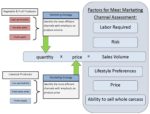 This tool provides livestock producers with a way to identify the most profitable marketing channels.Download File (90.16 kB)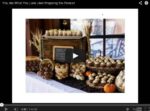 Curricula developed for individuals interested in offering a comprehensive marketing training program for farmers market managers and farmers.
This resource includes best practices for quality compost, and information on compost markets.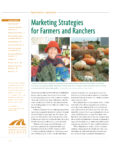 This bulletin offers snapshots of alternatives to marketing commodities through conventional channels.Download File (1.41 MB) | Online Text Version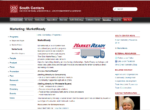 MarketReady prepares food producers to sell directly to consumers and wholesale buyers.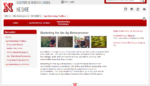 This is a web toolbox to support the SARE AgriMarketing Professional Development Program.
Local Marketing of Niche Products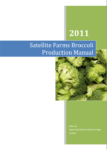 Steps that farmers took to scale up organic broccoli production to meet local wholesale demand. Download File (152.68 kB)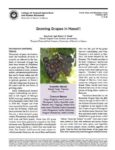 The basis for this project was to show that grapes could again become a viable crop for Hawaii growers at low elevations. This addition of a crop, in demand by chefs, could greatly contribute to small farm sustainability.The history and horticultural needs are outlined in this extension publication, as are basic marketing needs and nutritional information.Download File (5.83 MB)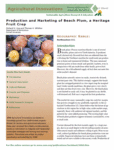 Beach plum (Prunus maritima Marsh) is one of several shrubby plums native to North America. The jams produced from this fruit command premium prices at farm stands and specialty markets, even in comparison with jam made from other locally grown fruit. However, the wild-collected supply of fruit does not meet this niche market's demand.
Download File (527.43 kB) | Online Text Version