¿Qué es la Agricultura Sustentable?
Qué puede haver para que su finca o rancho sea más sustentable? No hay una respuesta simple, pero hay prácticas comunes usadas por productores en todo el país para mejorar la rentabilidad, calidad de vida y el manejo ambiental.
Mira los videos

Estrategias Economico-Ambientales en la Crianza de Cerdos
Estrategias Económico-Ambientales en la Crianza de Cerdos muestra ejemplos de formas alternativas de criar puercos rentablemente.
El boletín

Cultivos de Cobertura para Rotaciones de Cultivos Sustentables
Cultivos de Cobertura para Rotaciones de Cultivos Sustentables is an abbreviated, Spanish language translation of SARE's Cover Crops for Sustainable Crop Rotations topic brief.
Leer mas

Avicultura Rentable
Avicultura Rentable: Criando Aves en Pasturas es una guía que incluye experiencias de agricultores y lo último en investigación para criar pollos y pavos usando corrales, cercos portátiles y pasturas.
Leer la guía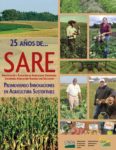 25 Años de SARE
Descubra algunas de las maneras en que el programa proveedor de financiamiento de SARE ha estimulado la innovación en áreas clave de la agricultura sustentable durante los últimos 25 años: cultivos de cobertura, pastoreo rotacional, mercadeo, sistemas completos de la finca y mucho más.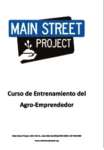 Agripreneur Training Program Materials
Materials developed to train Latino immigrants interested in starting a free-range poultry business. Incluye el currículo en español.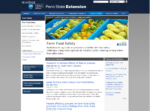 Farm Food Safety
This website provides educational resources for farmers interested in learning about GAPs. Some materials available in Spanish.